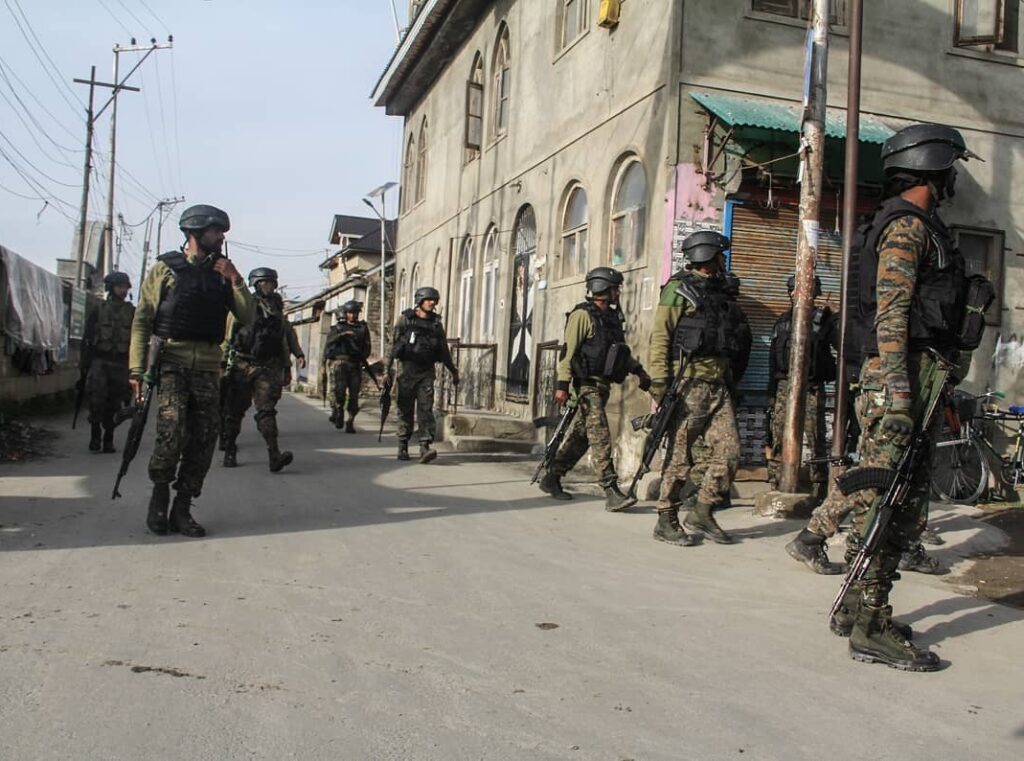 Srinagar, March 25: Two CRPF personnel including a Sub-Inspector were killed and as many others were injured in an attack by militants in Lawaypora in the outskirts of Srinagar on Thursday afternoon, officials said.
"Today at about 1545hours, (militants) attacked a CRPF vehicle at Lawaypora on National Highway Srinagar. Senior police and CAPF officers immediately reached at the spot to evacuate the injured and to ascertain the facts and circumstances, leading to attack," a police spokesman said
Preliminary investigation, he said, revealed that militants had fired indiscriminately upon a CRPF vehicle of 73Bn at Lawaypora in which four CRPF personnel received bullet injuries.
All the injured personnel were immediately evacuated to hospital for the treatment of their injuries.
However, the spokesperson said, two of the injured namely Sub inspector Manga Ram Dev Barman and constable (driver) Ashok Kumar succumbed to their injuries.
"Preliminary investigations indicate that this attack was planned and carried out by the (militants) affiliated with LeT," the spokesman said.
The spokesman said police has registered a case in this regard under relevant sections of law.
"Investigation is vigorously going on and officers continue to work to establish the full circumstances of this (incident) besides identifying the (militants) involved in (it)," it added.
DIG operations CRPF Kishor Prasad told reporters that it was hit and run attack as militants "do not have courage to come face to face". "Very soon they will be either arrested or killed," he said.
Prasad said that three to four militants carried out the attack by firing in front of the mobile patrol vehicle and on left side of it.
Sources said militants decamped with an Ak-47 rifle from the CRPF men during the attack.
Police in a tweet said that Inspector General of Police Kashmir Zone, Vijay Kumar and all ranks of police pay tributes to the duo and stand with their families at "this critical juncture".
Meanwhile entire area was cordoned off immediately to nab the fleeing militants, official said. When this report was filed, no arrests were made, they added. gns