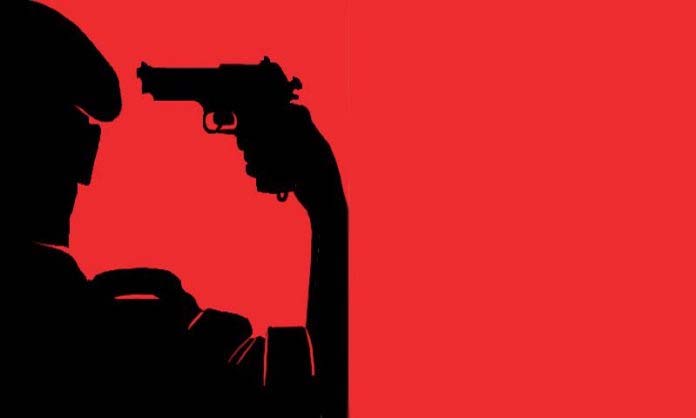 Srinagar, Mar 22: An army soldier on Monday allegedly shot self dead with his service rifle in Jammu region.
Sources said that a 26-year-old soldier identified as Nitish Mishra, a resident of Madhya Pradesh, was on the sentry duty when he shot self in the head at his Raipir camp in Belicharana area late Sunday night.
The soldier died on-spot and his body was taken by police for completing medico-legal formalities.
Meanwhile, Police have registered a case pertaining to the incident and have started investigation in the incident. kdc