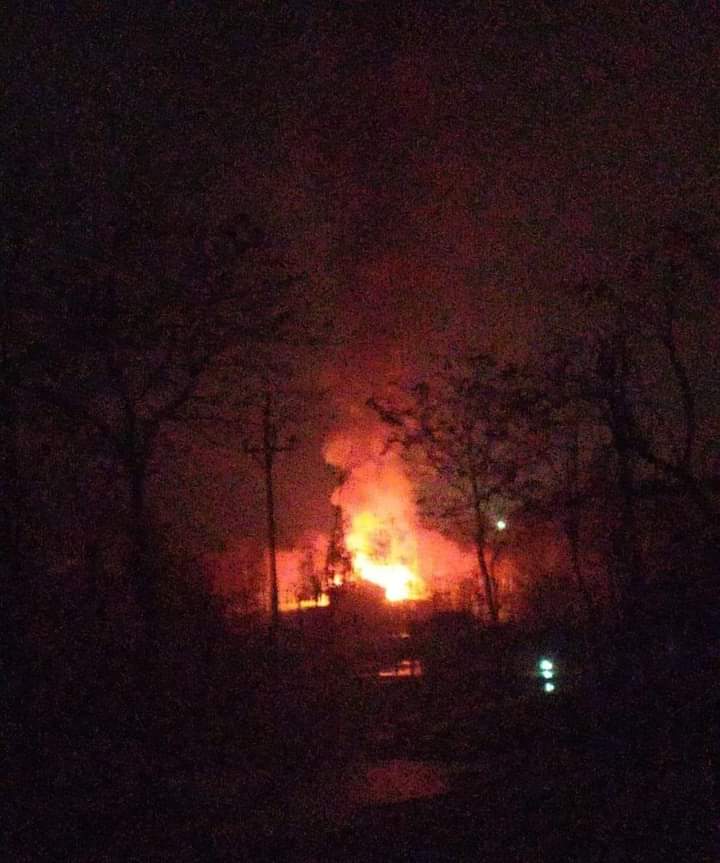 Srinagar, Mar 22: A Tourism department established cafeteria was gutted in a mysterious fire incident which broke out on Monday evening at Khadniyar in north-Kashmir's Baramulla district.
Eyewitnesses said that they sighted smoke billowing out from 'Cafe Eco Park' this evening. The raging fire, according to them, soon engulfed the whole of the wooden structure, razing it to ashes within a short span of time.
The Cafe set on an island in the famed Jhelum River had minimal flow of visitors these days, however would usually attract a huge flow of visitors during summer season, they said.
Meanwhile, a Fire and Emergency Services (F&ES) official while confirming the incident told GNS that the structure established by Department of Tourism has got damaged in toto.
"We even had sent a fire tender to the spot but the raging flames had gutted the wooden structure before their arrival at the spot", the official said.
When asked about the cause of fire, the official said that "the cause could not be immediately known", however was quick to add that "they can't rule out possibility of lightening being a cause of the blaze." gns