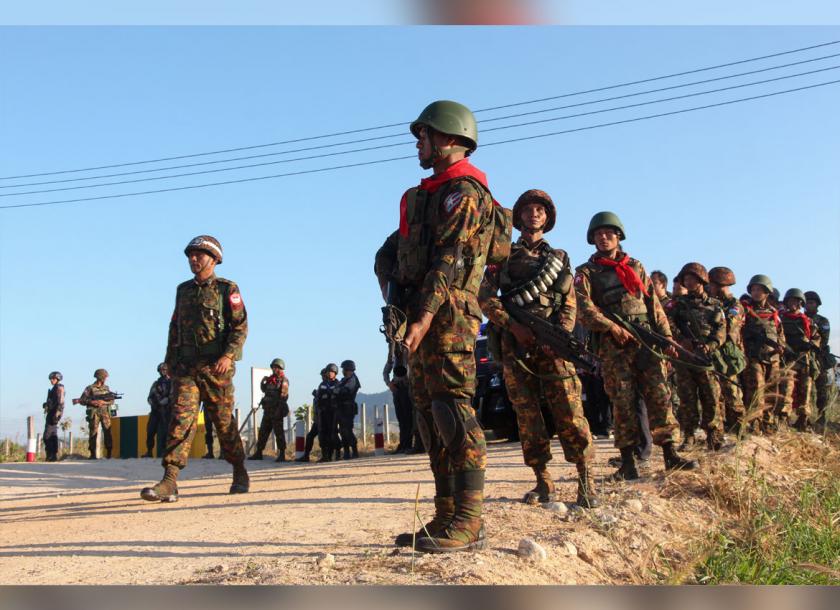 New Delhi: Myanmar continued to witness large scale protests and police firing even as the death toll mounted sharply over the last few days, All India Radio (AIR) reported.
Following the killing of 38 people on Sunday, at least 20 people were shot dead on Monday, said the advocacy group Assistance Association for Political Prisoners (AAPP) of Myanmar, the report said.
Amid varying reports of casualties in Myanmar, the Irrawaddy reported that 15 people were killed in police firing in Myanmar on Monday.
The AIR reported that three people were killed in police firing at Myingyan in Mandalay region, two protestors were shot dead in Mandalay, seven people were killed by security forces at Magway region's Aunglan township and others at Bago, Sagaing and other regions.
The protestors have announced that funerals will be organised on Tuesday for the people killed in the police firing on Monday. People held overnight candle light vigil defying curfew in the cities and townships, the AIR reported.
The AIR reported that the United Nations (UN) on Monday said that 138 peaceful protestors have been killed in Myanmar since February 1 after the military took over power from the civilian government headed by the state counsellor Aung San Suu Kyi.
The UN Secretary General Antonio Guterres in a statement said that he is appalled by the escalating violence in Myanmar at the hands of the military.
The report said the UN  statement said that the killing of demonstrators, arbitrary arrests and the reported torture of prisoners violate fundamental human rights. It called upon the international community to take steps to bring an end to the repression by the military.
The network connectivity monitoring agency NetBlocks reported that mobile internet remained disconnected in Myanmar for the second day while fixed line wifi connectivity has been restored.
The military government in an order issued on Monday, extended the marital law in Dagon Myothit townships and Okkalapa township in Yangon region, the report added.