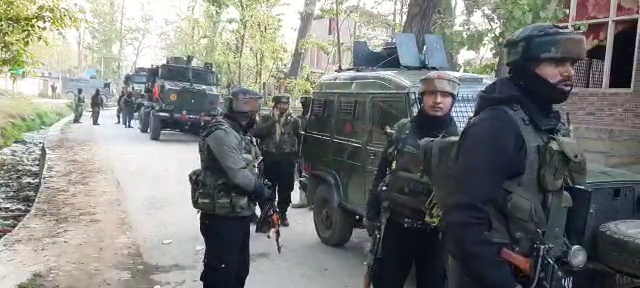 Srinagar, March 15: After two militants including a top Jash-e-Mohammad commander were killed, the government forces have established "contact" with a third militant at Rawalpora area of south Kashmir's Shopian district on Monday afternoon.
A police officer said  that "contact" was established with third militant hiding in the area.
Earlier top JeM Commander Jaish commander Wilayat Lone alias Sajad Afghani and another local militant were killed in the gunfight.
A Senior Police officer said that fresh firing resumed after lull of 24 hours this morning and one militant- Afghani, who he said was instrumental in recruiting militants in South Kashmir, especially in Shopian, was killed.
The encounter had ensued around 8 p.m. on Saturday. gns