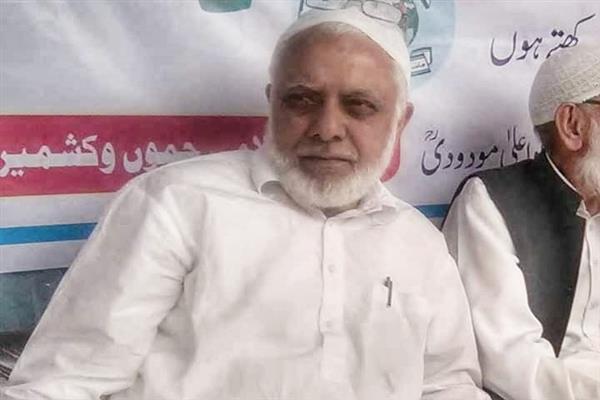 Srinagar, Feb 25: Jammu and Kashmir High Court on Thursday quashed detention order under Public Safety Act against the spokesman of Jama'at-e-Islami, the socio-religious organisation which was banned by the government in 2019.
The spokesman, advocate Ali Mohammad Lone (Zahid), through his counsel Salih Pirzada, had challenged before the high court the detention order (11/DMP/PSA/20) dated 29 June 2020 passed by the District Magistrate Pulwama, whereby he was placed under preventive detention with a view to prevent him from acting in any manner prejudicial to the security of the State.
After hearing the counsel for the petitioner as well as the government, a bench of Justice Sanjeev Kumar said: "As is rightly contended on behalf of the (detainee), (advocate Zahid) was in the custody of the State when the organization, Jamat-e-Islami, was banned and continues to be so as on date. That being so, the banning of the organization cannot be said to be a ground for detaining the (detainee)."
The court observed that advocate Zahid has placed on record the bail order dated 11 April 2020 passed by the competent Court of law, whereby he has been bailed out in FIR No. 339/2008.
"The Detaining Authority is not aware of the aforesaid bail granted to the (advocate Zahid). That apart, this Court is of the view that the grounds of detention, on the basis of which (advocate Zahid) has been placed under preventive detention in terms of the impugned order, are stale on the basis of which (he) has been detained twice and both the orders of detention issued earlier have been quashed by this Court."
There was thus no fresh material available against advocate Zahid which would justify his further detention in the preventive custody, the court said.
"The factual averments made by the (detainee) in his petition have not been denied by the respondents (officials)," the court said and quashed the detention order. "The respondents are directed to release the (detainee) from the preventive detention forthwith, if not required in any other case."gns