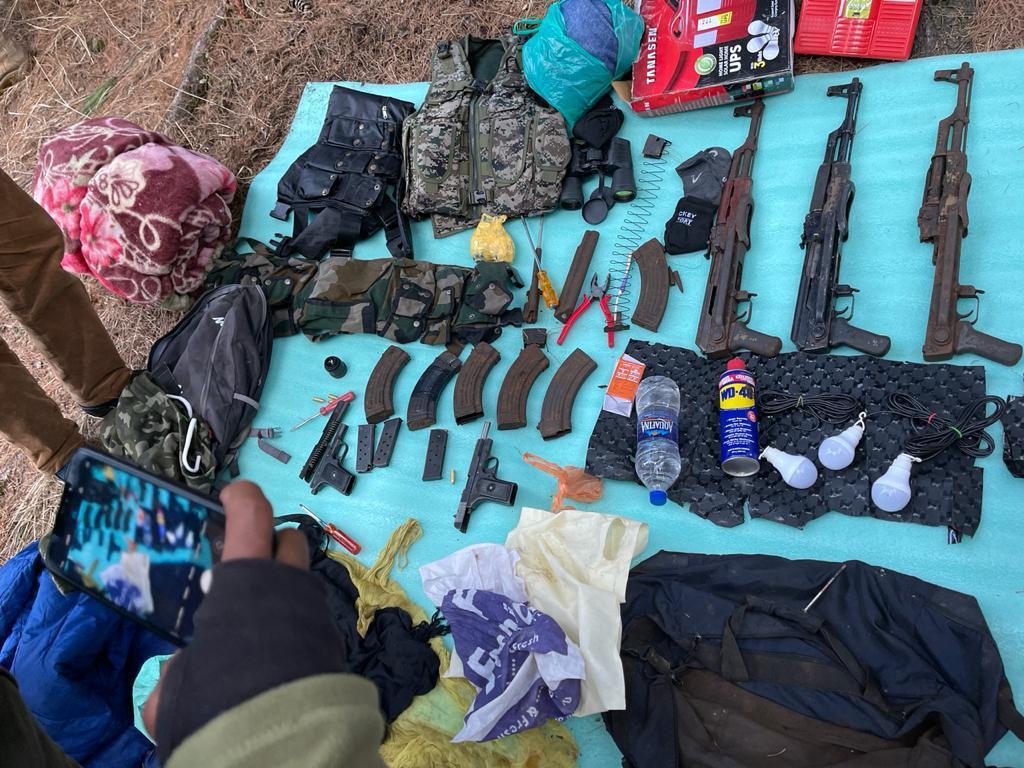 Srinagar, Feb 21: Police and army last evening busted a militant hideout by recovering three AK-rifles, two pistols and four grenades in Anantnag district of south Kashmir.
Officials said that a joint search operation was launched following the disclosures made by one of the suspected persons arrested in connection with the Krishna Dhaba attack.
The recoveries were made from the forest area and include three AKs, 6 magazines, two pistols and 3 magazines besides four grenades, the police said.