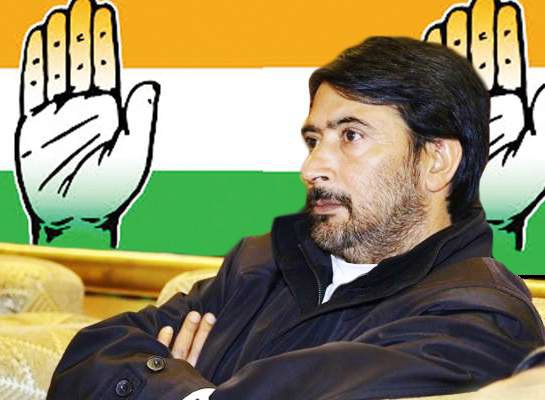 Srinagar, Feb 18: J&K Pradesh Congress Committee chief Ghulam Ahmed Mir Thursday lashed out at the BJP led government at the Centre including Union Home Minister Amit Shah for issuing ambiguous statement over restoration of statehood to J&K, stating he was of the belief that "no statehood will be restored till BJP regime is there."
"I have keenly heard the statement of Amit Shah in the Parliament.
He stated that have some patients, statehood to be restored at an appropriate time. What does that mean? That statement is totally ambiguous," Mir told reporters in Srinagar.
"I don't think statehood will be restored to J&K till BJP government is at the Centre, let alone article 370 and 35 A."
Mir slammed Centre for skyrocketing prices of petrol and diesel, stating that "if rates are around 54 dollars per barrel, petrol per liter should have been at the rate of Rs 60 in J&K, but here petrol per liter is at Rs 90, which is injustice with the people. The Government of India wants to push people of J&K economically backward further," he said.
On the visiting European Delegation, the PCC chief said it was a "stage managed show" organized by the Centre.
"The EU members didn't meet any designated member from Congress and National Conference as projected by the media. They met those who speak BJP language and praise BJP," he said, adding that "why EU delegations aren't set to rape capital of India which is Uttar Pradesh, why Kashmir only. Why PM Narendera Modi is led government itself internationalizing Kashmir issue by sending foreign envoys to Kashmir.