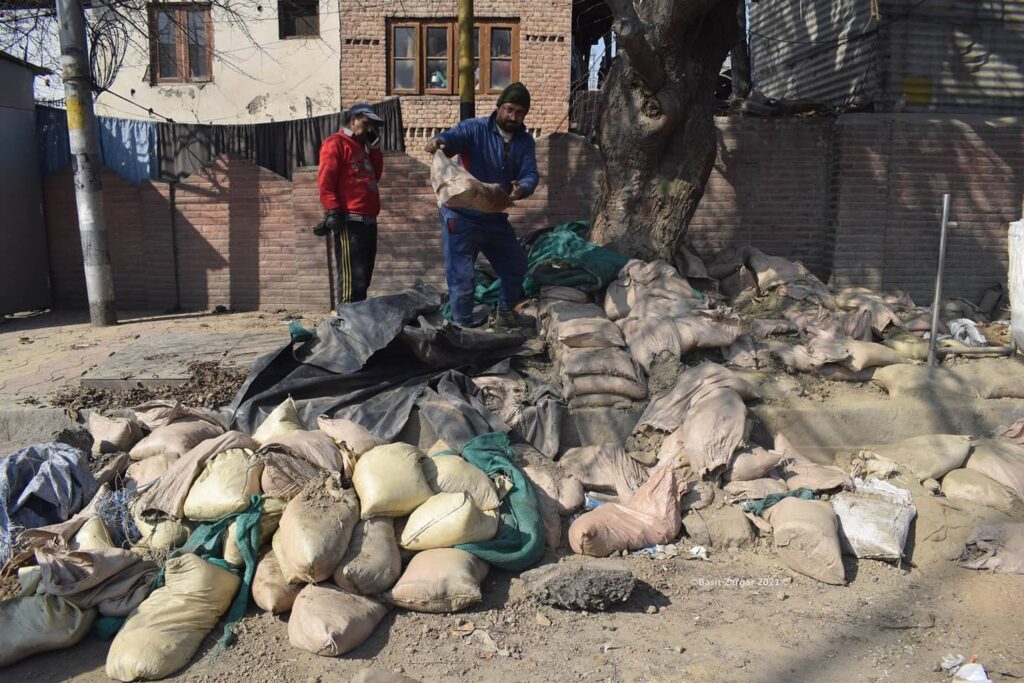 Srinagar, Feb 16: A series of bunkers were removed from various parts of Srinagar city ahead of the visit of European Union (EU) delegation, officials said.
A senior security official , however, said that the bunkers were removed to ease out the traffic in Srinagar areas including Moulana Azad Road, Rajabagh and other areas.
"We decided to remove some makeshift bunkers that were erected for frisking and other security related issues," the official said.
At least five bunkers were removed from Srinagar areas of which two were lifted from Lal Chowk, Srinagar.
A local said that a bunker was lifted at MA Road and also at Rajbagh area. Of late, Srinagar city has been witnessing gridlocks forcing the traffic cops to work hard to ensure smooth flow of traffic in the city. (KNO)