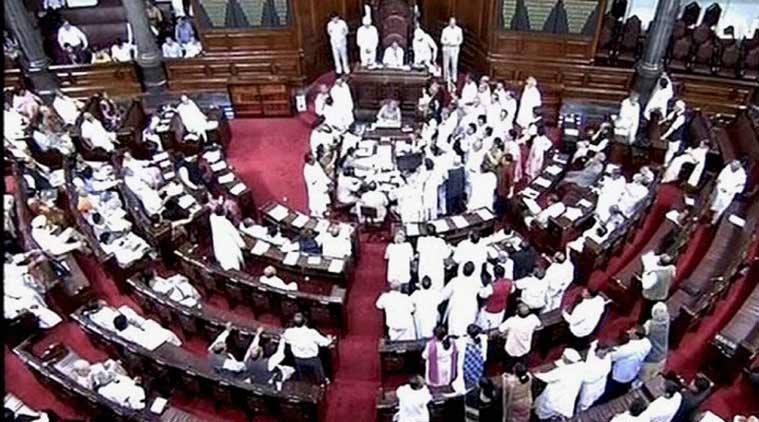 Srinagar, Feb 15: With Ghulam Nabi Azad and Nazir Ahmad Laway completing their terms as Rajya Sabha members on Monday, Jammu & Kashmir Union Territory doesn't now have any representatives in the Upper House of Parliament.
While Fayaz Ahmad Mir(PDP)and Shamsher Singh Manhas(BJP) ceased to be members of the House on February 10, Azad and Laway completed their six-year terms as RS members today.
With this, Jammu & Kashmir has lost representation in the Rajya Sabha and there are no immediate chances of the Union Territory again sending its members to the House as the Assembly elections are still far away.
As already reported  similar situation had also arisen twice since 1952.
According to details, all four RS berths of J&K remained vacant for a period of more than two years between 1994 to 1996 due to absence of Assembly in the erstwhile state of Jammu & Kashmir.
From April 2, 1994 when Ghulam Rasool Matto completed his term, J&K was without representation in the House till November 1996 when four vacancies were filled.
Ghulam Nabi Azad, Sharifuddin Shariq, Saifuddin Soz and Karan Singh were elected as RS members in 1996 when state elections were held after a gap of six years due to militancy.
The erstwhile state's four RS seats also remained vacant for a brief period in 2008 when J&K came under Governor Rule after PDP withdrew support to Ghulam Nabi Azad-led government.
It is worthwhile to mention that J&K has been sending its representatives in Rajya Sabha from 1952 when President of India nominated members from J&K on recommendation of the constituent Assembly.
Till 1967, even Lok Sabha members from J&K were nominated on recommendation of the State government. kno