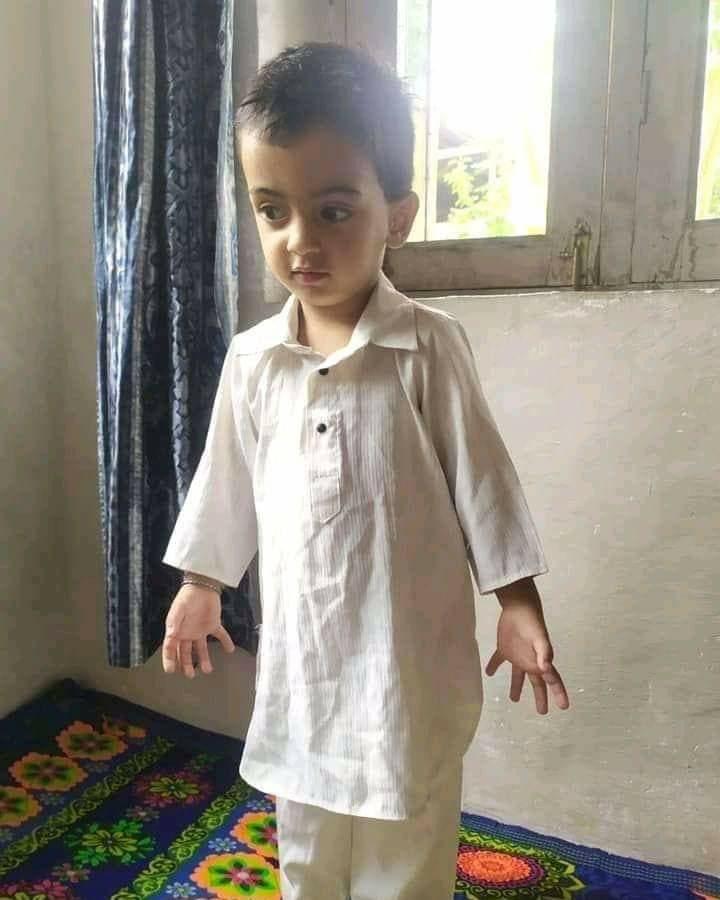 Srinagar, Jan 23: In a heart wrenching incident body of a missing 3year old boy from Shalteng in the outskirts of Srinagar was recovered late Friday evening from a stagnant water body behind his house.
An official told the news agency that Salim Sofi (3) son kf Bilal Ahmad Sofi, a resident of Ghalib Abad Lane No. 1 in Shalteng went missing from his home at around 3: 00 pm during the day.
He said that the family members and people living in the area started searching the boy in the entire locality but could not trace him.
The official said that as soon as the matter was reported to the Parimpora police station , a team was deputed to trace out the missing boy.
He said that a rescue operation was launched after a stagnant water body was spotted behind minor boy's house.
The official said that the operation was launched with the help of Fire & Emergency department and the body of minor boy was fished out