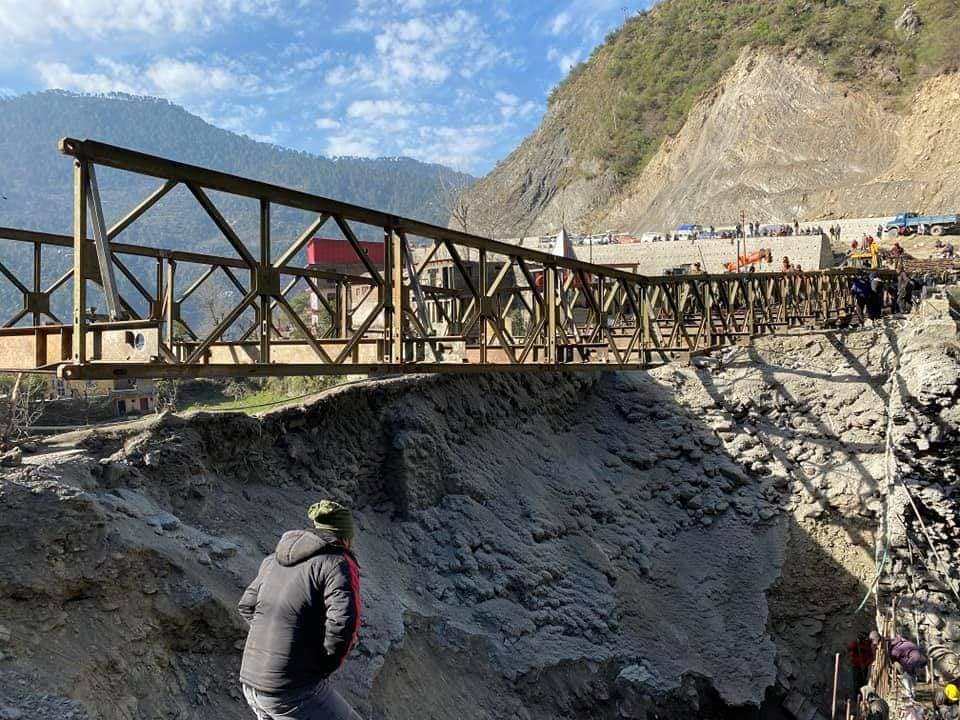 Srinagar, Jan 16: Jammu-Srinagar highway, the only surface link connecting Kashmir Valley with the outside world, has reopened for traffic after remaining closed for six days following the sudden collapsing of a key bridge's retaining wall in Ramban district.
The authorities have also decided to restrict the traffic on the thoroughfare to one-way only and shall ply from Srinagar towards Jammu, the traffic officials told GNS. The decision comes after Border Roads Organization successfully launched a Bailey bridge adjacent to the damaged road and according to the agency, it was completed within 60 hours.
"After installation of bailey bridge near Kela Morh, Ramban, tomorrow (Sunday) subject to fair weather and better road condition only one way traffic shall be allowed from Srinagar towards Jammu including Banihal, Ramban (local traffic) on Jammu-Srinagar highway," the authorities said, adding, "No vehicle shall be allowed in the opposite direction."
The authorities underlined that the weight bearing capacity of Bailey bridge is less than 40 metric ton. "TCU Srinagar shall liaise with TCU Ramban before releasing the traffic," they said.
Meanwhile, they said, permanent restoration of the highway will take time and is expected by 1st week of March. The authorities also announced that there shall be no traffic movement on highway from either side in view of maintenance and repairs on Friday.
Mughal road, connecting Shopian and Poonch districts, also remained closed. Srinagar-Leh highway has been officially closed on the orders by Divisional Commissioner Kashmir on December 30. (GNS)