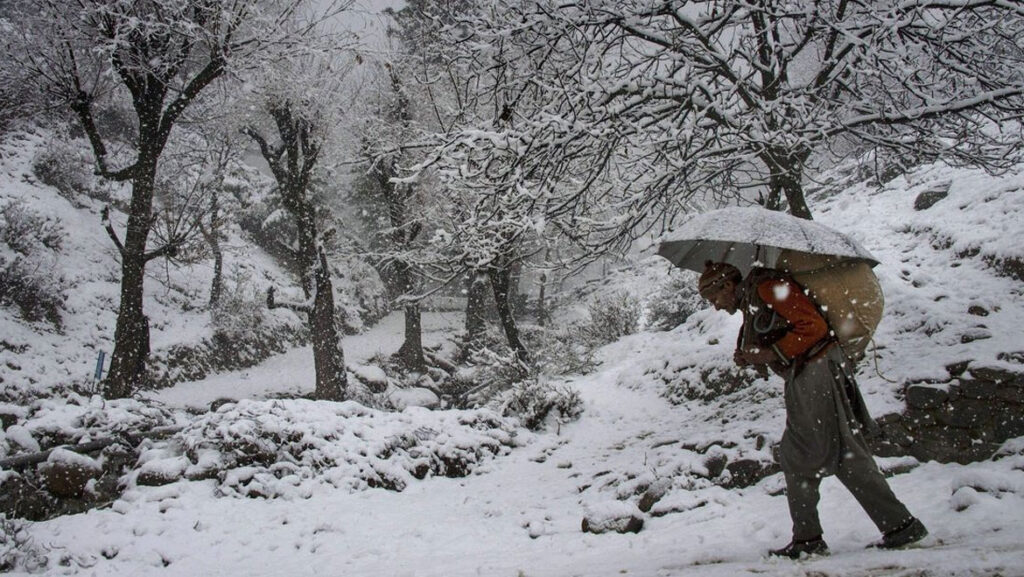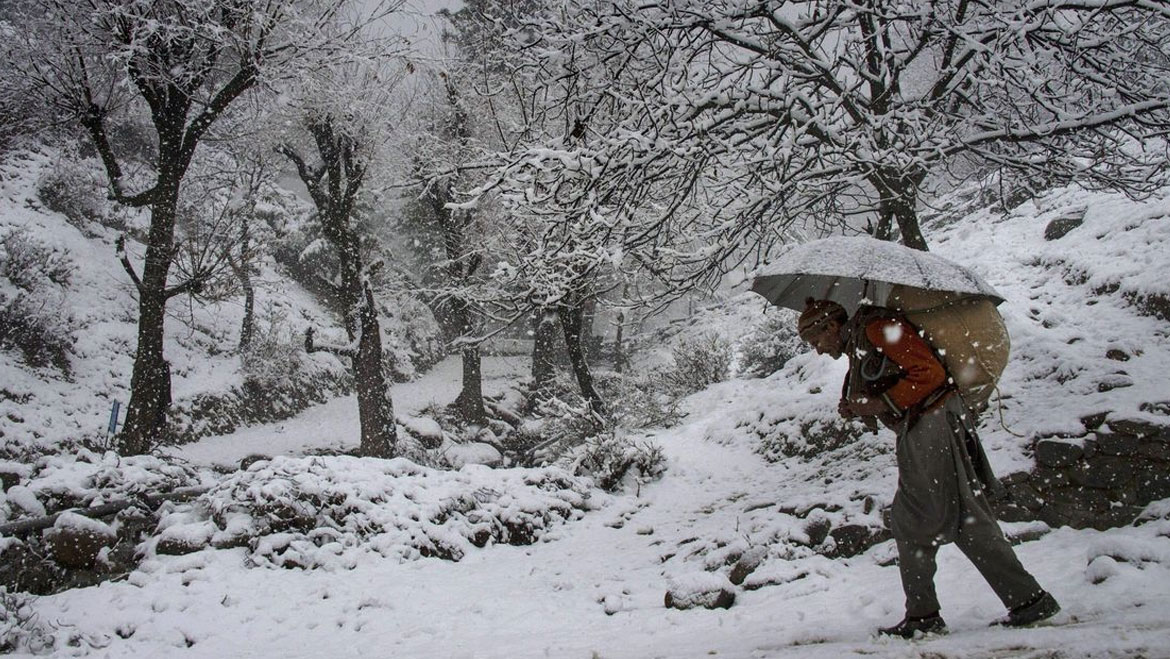 Srinagar, Jan 05: The Valley continued to receive snowfall for the second straight day on Tuesday thus simultaneously affecting normal life across the region while the weatherman predicted improvement in the weather conditions from tomorrow (Wednesday).
White blanket covered Kashmir's higher reaches as well as plains today as most parts of the Valley received heavy snowfall.
Director Meteorological Department, Sonam Lotus said that there are reports about five feet snowfall in some parts of the Valley, saying that although the reports are not confirmed yet, there is possibility that some of the higher reaches may have received even 10ft of snowfall.
He added that the prevalent weather conditions would continue till tomorrow afternoon. "As per forecast, moderate to heavy snowfall would continue across Kashmir till late hours tonight. The weather would start gradually improving after the late night. But, overall weather would witness improvement from tomorrow afternoon," he said.
Lotus said that although he has no mandate to speak about the avalanche, according to him, next 24 hours are crucial as such intensity of snowfall has always led to the avalanches. "People should be made aware not to venture out during the next 24 hours and take appropriate measures in this regard," he said.
MeT spokesman while divulging the details, said that minimum temperature in Srinagar, the summer capital of Jammu and Kashmir settled at minus 0.8 degree Celsius last night while at world famous ski-resort, it was recorded minus 4.0 degree Celsius.
He informed that Srinagar received 20cms of snowfall from morning 08:00 AM to 04:20 PM, adding that Qazigund received 18.5cms of snowfall while Pahalgam a famous tourist resort received 7cms of snowfall from today morning till 04:20PM.
9cms of snowfall was received in Kupwara. 12cms of snowfall was received in Kokernag, he said, adding that Gulmarg, a world famous ski-resort has received 23cms of snowfall from this morning.
Notably, the normal life came to standstill today due to snowfall as maximum roads and streets wore a deserted look today.
Eyewitnesses said that the vehicular movement was off the roads today due to slippery conditions of the roads triggered by the fresh snowfall. They said that snow remained accumulated on most of the roads and thus left the people to lurch at large.