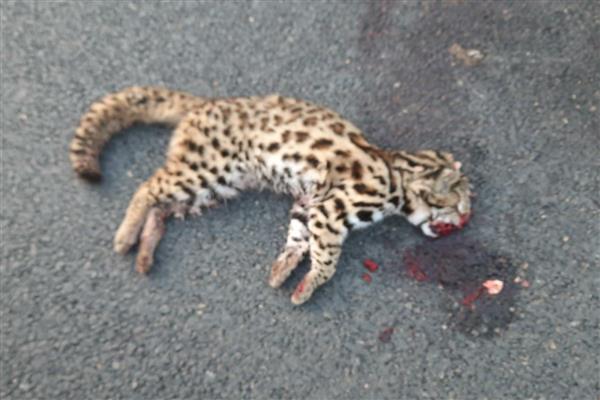 Baramulla 31 December: A leopard Cub killed in a road accident here in north Kashmir's Baramulla district on Thursday.
Sources said that In a hit and run case, a leapord cub was crushed to death by an unknown vehicle on busy Baramulla muzafarabad National highway at Gantamulla on early morning Thursday.
"It was shocking to find the cub crushed on road near a car showroom at Gantamulla Bala," said a traveller who put it on the roadside.
When contacted wildlife department official, Altaf Ahmad Koul, he said that a team of officials has been sent to get the body of the cub killed in road mishap.(KNS)