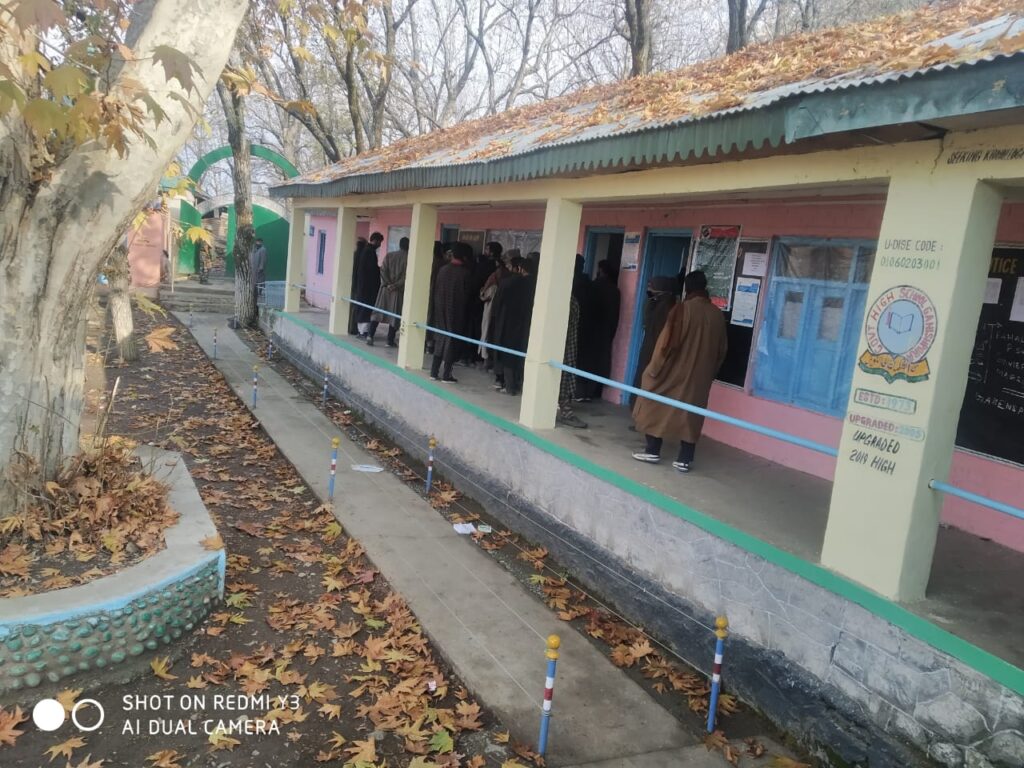 Srinagar, Dec 28: The election for chairperson and vice-chairperson of district development councils (DDCs) in Jammu & Kashmir Union Territory will be held in next 20 days.
According to Jammu & Kashmir Panchayati Raj Rules, the election for chairperson and vice-chairperson of DDCs shall not be held later than 20 days after administering of oath to members.
"As soon as possible but not later than twenty days after oath or affirmation of allegiance under sub-rule(1) is administered or made, the deputy commissioner concerned shall call under his presidentship a meeting of all elected members to elect one of its members to be the chairperson and another member to be the vice-chairperson," reads the Rules.
As per the Rules, the election for chairpersons and vice-chairpersons can be delayed only due to natural calamities and severe law and order.
But in these cases, elections shall be held not later than one month from declaration of result of election of the elected members of the DDCs.
It is worthwhile to mention that all elected DDC members were today administered oath by deputy commissioners in all 20 districts of J&K Union Territory.
In the DDC elections held recently, the Peoples Alliance for Gupkar Declaration(PAGD) emerged victorious on 110 seats. The Bharatiya Janta Party, which fought elections on 230 seats, won 75 seats.