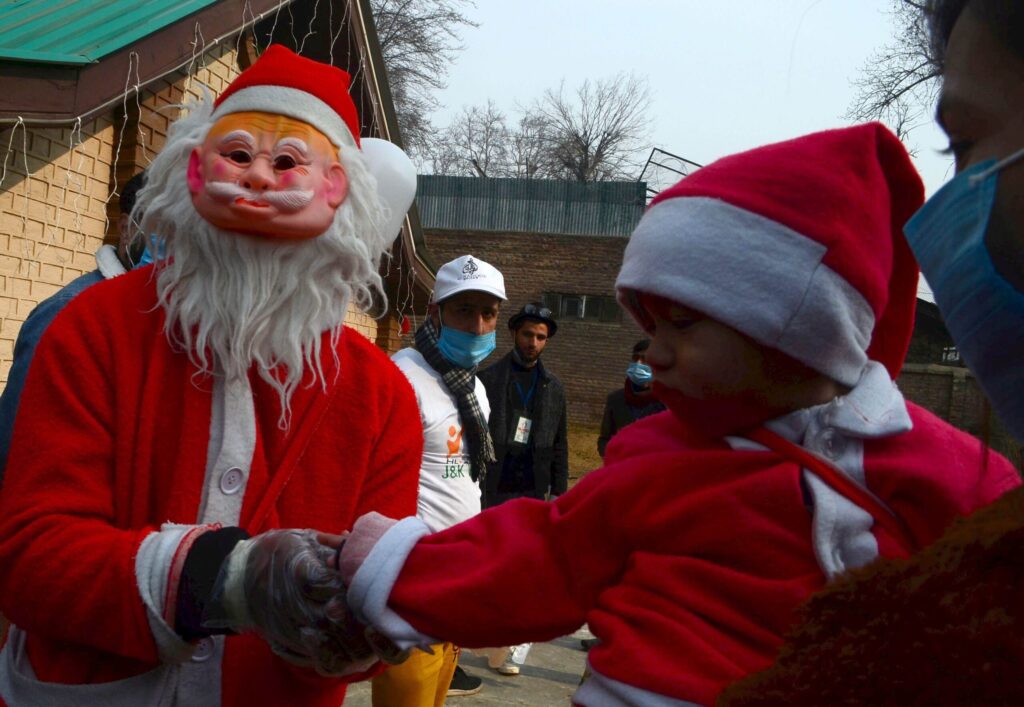 Srinagar, Dec 25: The Christians across Jammu and Kashmir Friday celebrated the holy festival, Christmas with religious fervor and gaiety in the Union Territory while the tourism department organized special functions in Jammu today to mark the festival.
In the wee hours of this morning, the Christians visited the Holy Family Catholic Church at MA Road here and participated in the special prayers there.
A large number of people including men and women especially children were seen assembling at the Church here to celebrate the birthday of Jesus Christ and participated in the special prayers.
The religious place in MA Road was decorated, thus wearing a festive look.
Besides the local Christian population, the tourists present in the Valley from outside Jammu and Kashmir also participated in the special prayers today morning.
Many other Churches across Kashmir also witnessed a large gathering of Christians in the morning where prayers were held.
Meanwhile, the City Mayor, Junaid Azim Mattu delivered Christmas cakes to the churches in Srinagar as well as the members of the Christian community this morning.
Besides, the tourism department has organized special functions today in Jammu. (KNO)