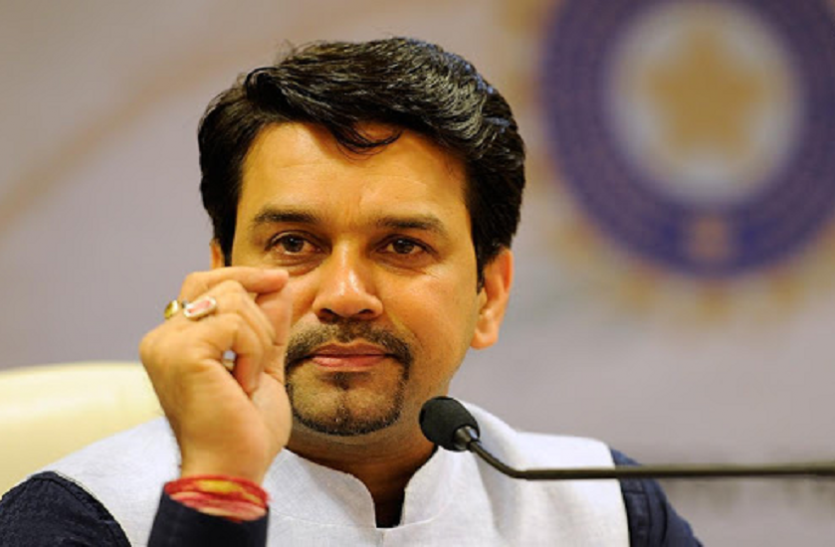 Jammu, Dec 23: After winning three seats in Kashmir, the BJP Wednesday said that this win is the start of a new beginning for BJP in the valley and people by large have rejected the narrative of "Gupkar Gang" by giving them low voter percentage compared to rest of the parties and independent candidates.
In the recently concluded DDC elections, PAGD clean swept the entire Kashmir barring one district while the BJP secured only 3 seats and failed to gain a majority in any of the 10 districts.
Addressing a news conference in Jammu, Union Minister, and BJP's star campaigner for DDC polls, Anurag Thakur, said that the maiden DDC elections across J&K were held peacefully without any incident and the election commission along with the administration and security agencies deserve application including the people of Jammu and Kashmir.
"In the historic elections in J&K, some talked about militancy, scaring, and picking gun but the people of J&K took part in the eight phased DDC election in which lakhs of people voted for the thousands of candidates which led to the win of democracy in worlds largest democratic set up", he said.
The union minister said that it witnessed over 51 percent voting and like other parts in the mainland of India Mahagathbandhan, PAGD in Jammu and Kashmir failed to challenge Bharatiya Janata Party and Prime Minister Narendra Modi.
BJP got 75 seats which is more than anyone else with a voting percentage of 38.64 compared to PAGD's vote share of 32.96 percent and BJP has got over 4 lakh in J&K which is more than the entire Gupkar Gang, the union minister said.
He said that with the maiden successful DDC elections, the people of Jammu and Kashmir have rejected guns and militancy and said yes to ballot and tourism and coming out of the darkness towards prosperity by giving new faces a chance.
Referring to Mehbooba Mufti, the union minister said that the former chief minister who earlier said she won't raise the Indian flag has been ignored by the people by giving PDP only 4.4 percent votes followed by Congress at 11 percent and outshined by independent candidates having earned a share of 13.6 percent.
Hitting at the PAGD, he said that the independent candidates and BJP together have secured a total voter percentage of 52 percent which indicated people have rejected PAGD by large.
The three seats win for BJP in Kashmir is the start of a new beginning for BJP in the valley and Jammu, he said.
He furthermore said that during the DDC elections, an encounter surfaced at Toll Plaza in the Jammu division, locating an underground tunnel and attack on candidates but the polls have been successful with the efforts of security agencies.
While thanking the people he said that the people in Jammu and Kashmir from every section of the society are happy with the abrogation of Article 370 and 35-A, he said—(KNO)