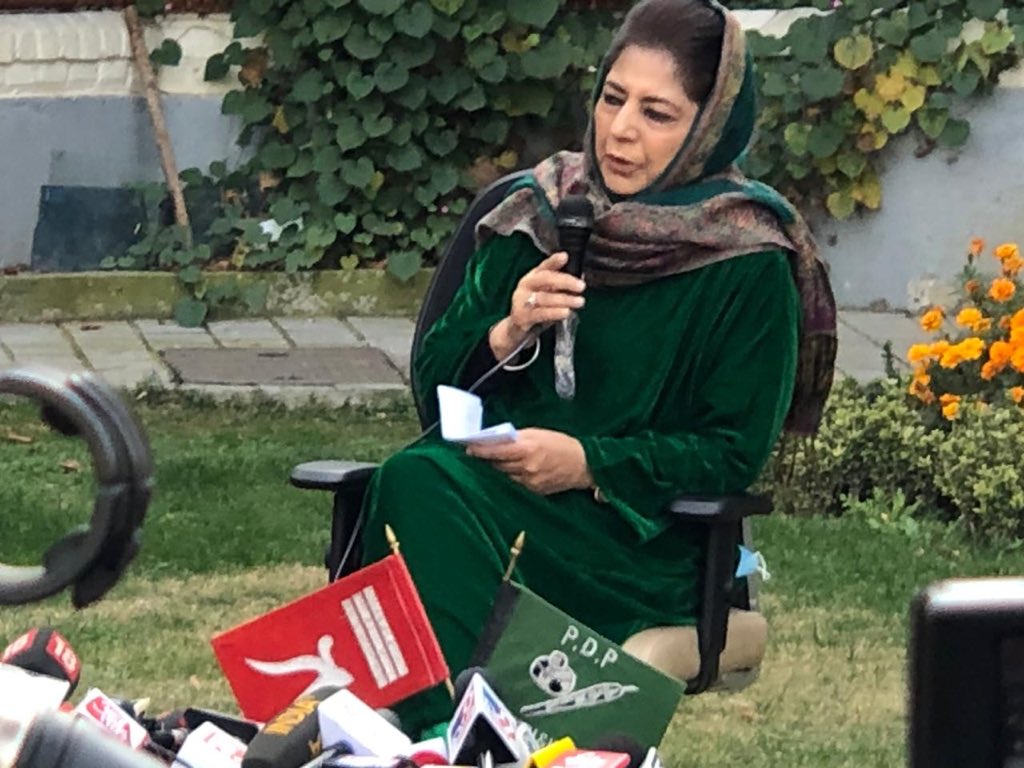 Srinagar, Dec 08: Peoples Democratic Party (PDP) chief  and former Chief Minister Mehbooba Mufti on Tuesday said that she has been placed under "illegal detention" to prevent her from visiting Budgam where "hundreds of families were evicted from their homes".
Being a member of the PAGD, Mehbooba also tweeted a video in which she can be seen knocking the door of her residence and asking the security personnel outside the door to open it. "People are being told that we have not detained. Lieutenant governor and others say we have not detained. What is happening? I have to go outside. Open the door," she is heard saying.
In a tweet, Mehbooba said: "Illegal detention has become GOIs favourite go to method for muzzling any form of opposition. Ive been detained once again because I wanted to visit Budgam where hundreds of families were evicted from their homes (sic)."
In another tweet she said: "GOI wants to continue inflicting oppression & zulm on the people of J&K without any questions asked."
There was no response from the police so far to the claims made by the former chief minister of the erstwhile state.