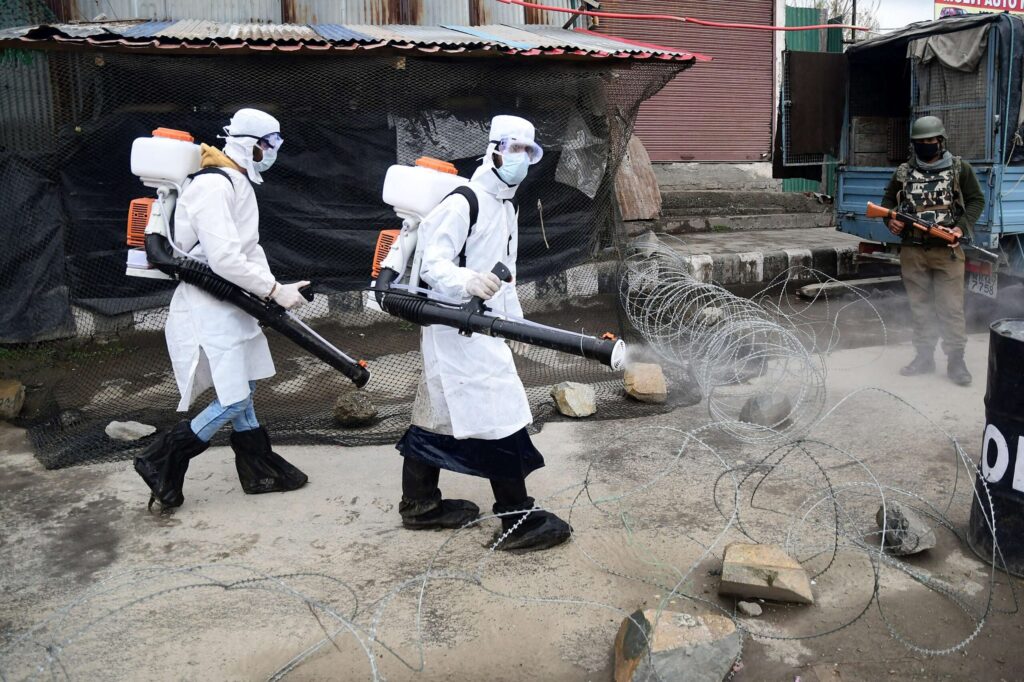 Srinagar, Dec 3: Jammu and Kashmir reported 582 new cases o novel coronavirus in last 24 hours, taking the total tally to 111712.
Besides, 10 more people lost their lives to the deadly virus.
Official sources that Srinagar reported 126 cases, Baramulla 24, Budgam 46, Pulwama 17, Kupwara 10, Anantnag 8, Bandipora 12, Ganderbal 14, Kulgam 6, Shopian 9, Jammu 142, Rajouri 22, Udhampur 50, Doda 22, Kathua 10, Poonch 2, Samba 17, Kishtwar 7, Ramban 15 and Reasi 23.
Jammu and Kashmir reported ten more deaths due to covid-19, taking the fatality count due to the virus to 1718, officials said on Thursday.
Officials told GNS that among the victims, five each belonged to Jammu division and Kashmir Valley.
The victims include a 52-year-old man from Rambagh srinagar, a 75-year-old from Khaniyar, a 68-year-old man from Baghat Barzulla, a 64-year-old man from Buchpora and a 55-year-old woman from Aragam Bandipora.
Among others the victims from Jammu include a 65-year-old man from Parda Akhnoor, a 75-year-old man from Nanak Nagar Jammu and a 50-year-old man from Sarwal Jammu.
With these deaths, the total fatality count in the Valley has reached 1115 and 603 in the Jammu region. Srinagar district with 423 deaths tops the list followed by Jammu (307), Baramulla (163), Budgam (101), Pulwama (86), Kupwara (84), Anantnag (79), Doda (56), Bandipora (52), Kulgam (51), Udhampur (51), Rajouri (50), Ganderbal (39), Shopian (37), Kathua (39), Samba (32), Poonch (22), Ramban (18), Kishtwar(18), and Reasi (9). (GNS)