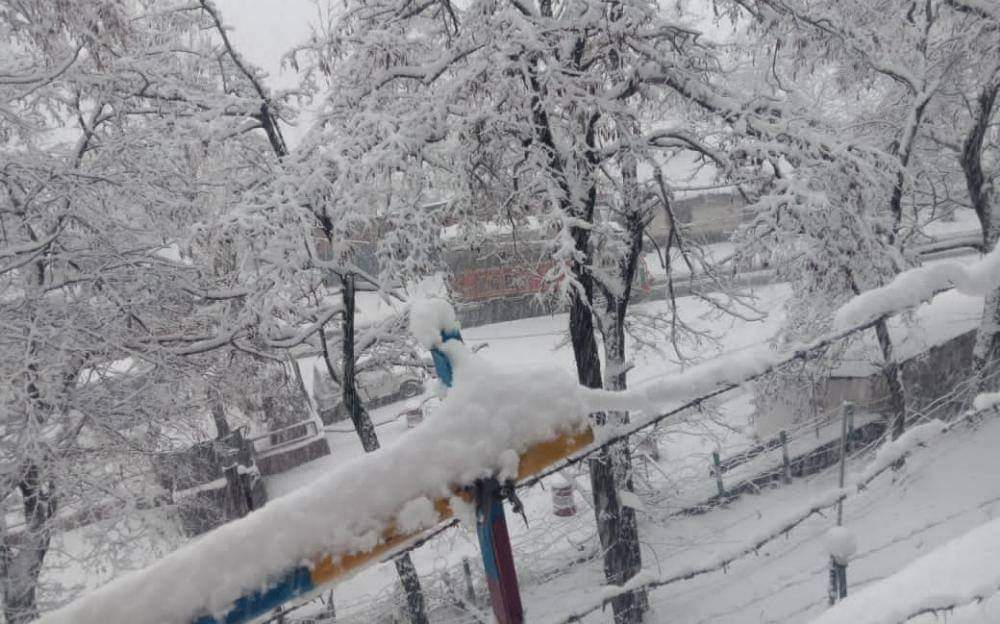 Srinagar, Nov 16: The mercury rose across Kashmir Valley on Monday as upper reaches accumulated fresh snowfall while rains lashed plans overnight.
Officials said higher reaches of Kashmir Valley including Gulmarg, the world famous skiing resort in north Kashmir's Baramulla district, accumulated fresh snowfall while plains received rainfall with Kupwara district recording highest downpour in last 24 hours till 0830 hours.
Official sources told GNS that Srinagar recorded 3.7mm of rainfall in during the time while as it recorded night temperature of 2.3 degrees Celsius and day temperature of 10.7, almost 3 degrees above than yesterday even as it remained almost six degrees below the normal for this time of the year .
Qazigund, the gateway town of Kashmir, received rainfall of 16.2mm, Pahalgam 15.0mm (1cm snow), Kupwara 34.4mm, Kokernag 8.2mm, Konibal 5.5mm, Anantnag 16.2mm, Bandipora 1mm, Budgam 2mm while Gulmarg recorded rain or snow equivalent to30.6mm. "There was fresh snowfall of 19cm (6.3 inches) of fresh snowfall at Gulmarg during the time, they said.
Regarding Jammu division, they said the winter capital of J&K received 26.6mm of rainfall during the time while Banihal had 37.4mm of rainfall (also 1.5cm snow), Batote 33.6mm, Katra 35.2mm, Bhaderwah 15.2mm, Kathua 20.2mm, Udhampur 72.8mm, Kishtwar 12mm, Samba 23mm and Reasi 5mm.
Regarding the important throughways, officials said that while Jammu-Srinagar highway was through for one-way traffic even as it was closed for few hours in the morning owing to snowfall and shooting stones at few places.
"Subjected to fair weather and better road conditions, light motor vehicles (passenger) shall be allowed from Srinagar towards Jammu on the highway," they said. Mughal road and Srinagar-Leh highway remained closed, they said. The meteorological department here has predicted dry weather from tomorrow.