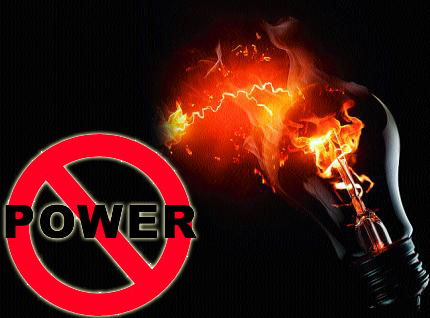 Srinagar, Nov 4: Chief Engineer, Power Development Department (PDD), Aijaz Ahmed Dar Wednesday said that curtailment in the distribution of electricity will go up if people won't cooperate and avoid misusing electricity.
PDD Chief Engineer Aijaz Ahmed Dar said a new curtailment schedule will be published in coming days. "The curtailment duration will be minimum and it will come down again if people will cooperate and use electricity judiciously," he said.
Dar said that there is at least 2-hours power curtailment in metered areas and over 3-hour load shedding in non-metered areas of Srinagar district.
"Last year our consumption was 1225 MWs in October but this has gone up and right now we are consuming 1475 MWs. We have constituted different inspection teams and even night inspection teams are present on ground. We will get over power woes only if we understand our role and use the electricity judiciously," he said.
In response to a question, Dar said there is a need for power curtailment schedule in view of the increase in demand.
"We did not curtail power this year till October and still curtailment schedule has not been published. The load however, has increased now and we are framing power curtailment schedule which will be issued in coming days," Chief Engineer said adding that there will be improvement in power supply and the hours of curtailment can come down if people cooperate with the Department.
"We have to optimize things from available resources and people ought to understand this. We have seen that power thefts and use of heaters and boilers by the consumers cause the overloading. People should use electricity judiciously," he appealed to people. (KNT)