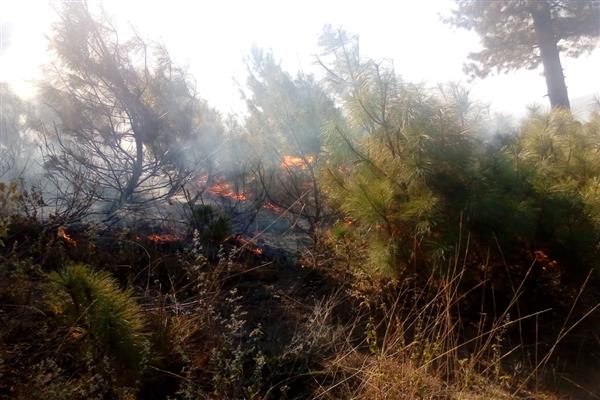 Kupwara, Oct 18: Massive fire has engulfed in Kalaroos forest of north Kashmir's Kupwara district on Sunday.
Reports said that hundreds of trees has gutted in the ablaze which engulfed in compartment No, 56, 96 and 97.
The forest department has pressed its employees to the forest area to control the fire.
A officials said that fire has erupted in the compartment and later it has spread to the nearby compartments, he furher said that fire tenders are able to reach these places.
A forest officer also confirmed the fire incident i the area and said that due to long dry spell massive fire has erupted in the area, he however said that department has pressed the employee to control the fire (KNS)