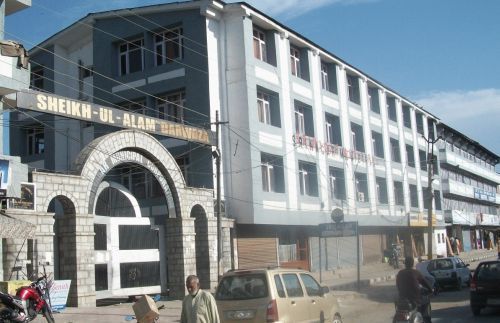 Srinagar, Oct 9: Srinagar police has arrested two Ward Officers of Srinagar Municipal Corporation for assaulting the Joint Commissioner Planning of the SMC.
A police official told said that FIR number(122/2020 under section 353 IPC) was registered on Thursday against Ward Officers, Riyaz Ahmad and Irshad Ahmad, in police station Shaheed Gunj on the basis of complaint of Joint Commissioner/Planning, Ghulam Hassan.
The official said that police has arrested the Ward Officers and put them in Shaheed Gunj police station.
Hassan has alleged that the two Ward Officers have threatenes him to grant illegal permissions for constructing their houses in Hyderpora.
He has also alleged that they have been organising protest against him in SMC.
As per sources in SMC, Riyaz Ahmad is constructing his house in Hyderpora illegally and does not have permission from SMC and he was threatening the JCP to give him building permission.
Recently, he had claimed that he has permission from SMC. However, the court had stayed his construction after complaints by the locals in Hyderpora of violating building construction rules.
The issue was inquired by the JCP after orders from the SMC Commissioner. Sources said the inquiry by the JCP has annoyed Riyaz and he along with Irshad Ahmad threatened the Joint Commissioner Planning. (KDC)