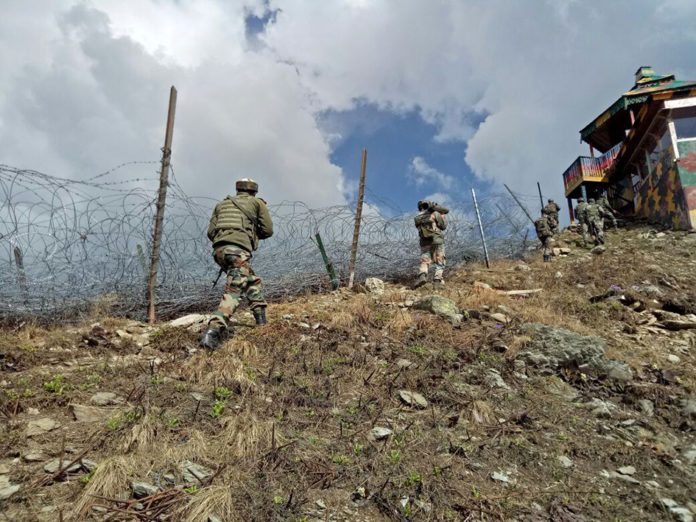 Handwara, Oct 09: Armies of Indian and Pakistan on Frdiay exchanged gunfire along Line of Control (LoC) in Nowgam Sector of North Kashmir's Handwara.
Reports said that armies of indo-Pak exchanged gunfire this morning however, no loss of life or damage to property so far," reports said.
Official source confirmed the exchange of gunfire in Nowgam sector and said no loss of life or any damaged to property reported during the Ceasefire violation.
Earlier two army men were killed and four others were injured few days back during Ceasefire violation in Nowgam Sector. (KNS)