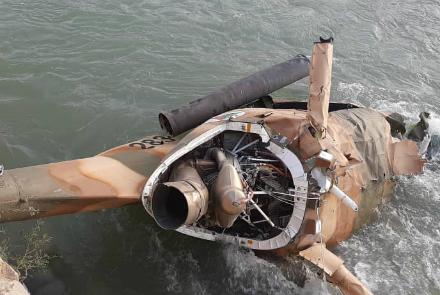 Kabul, September 24: A MD530 army helicopter crashed in Pul-e-Khumri city, the center of northern Baghlan province, killing at least two pilots on board, the Afghan Ministry of Defense confirmed in a statement on Thursday, Tolo news reported.
The Ministry of Defense says that the helicopter crashed because of technical issues, the report added.
The incident happened in the Kaprak area of Pul-e-Khumri city, the report said.
Acting Defense Minister Assadullah Khaled has expressed his sorrow over the incident.
The Defense Ministry has launched an investigation into the incident, the statement said.