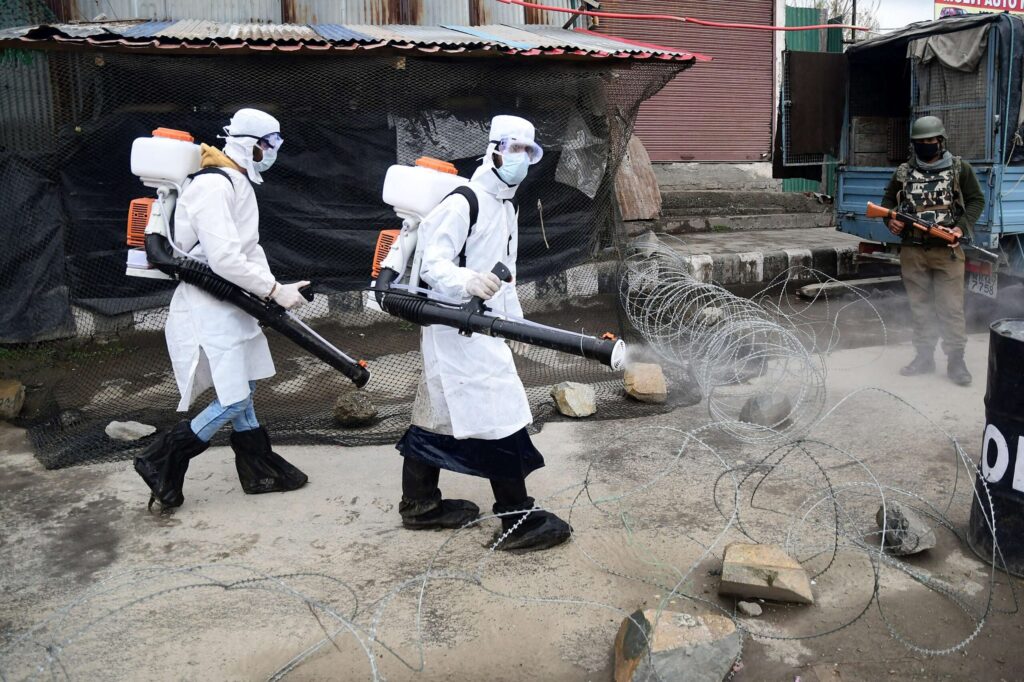 Srinagar, Sep 02: Fifty-six travelers were among 641 new novel coronavirus cases reported in Jammu and Kashmir in last 24 hours, taking the overall tally of the covid-19 infected to 38864 in J&K.
Among the fresh cases, sources told GNS 274 were from Jammu Division and 367 from Kashmir Valley including two doctors, six CRPF men, five cases from BB Cantt, BDO Mattan, eight RDD Mattan employees, one pregnant woman and 11 from P/L Reshipora. Giving breakup of the cases, they said, Srinagar reported 131 cases, Pulwama 16, Budgam 56, Baramulla 22, Anantnag 30, Bandipora 27, Kupwara 18, Kulgam 11, Shopian 2, Ganderbal 54, Jammu 167, Rajouri 14, Kathua 19, Udhampur 8, Samba 14, Doda 8, Poonch 14, Reasi 16 and Kishtwar 7.
A number of cases were confirmed at CD and SKIMS Soura diagnostic labs, they said.