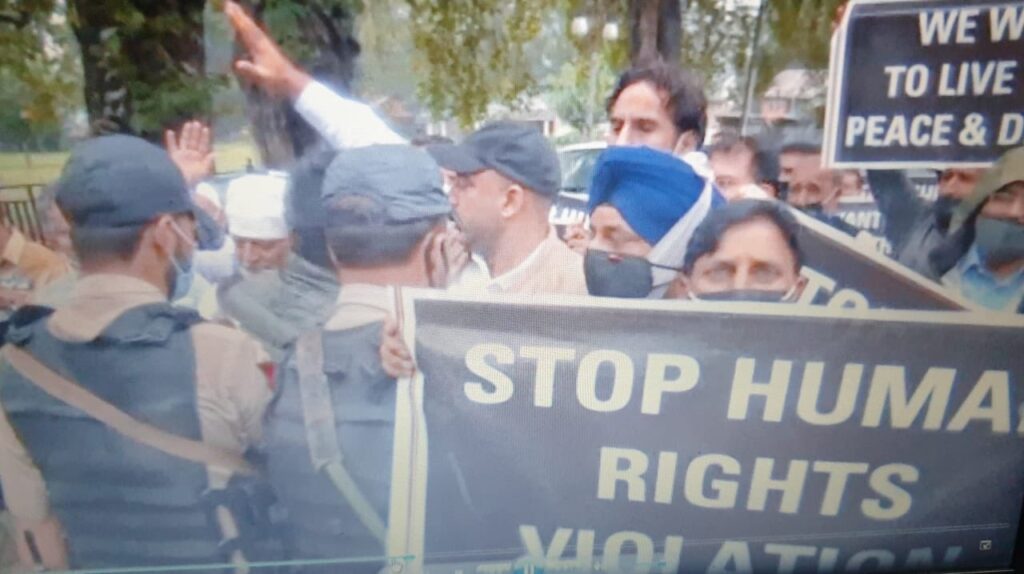 Srinagar, August 26: Scores of People's Democratic Party ( PDP) leaders were arrested today after they tried to protest demanding release of political prisoners, youth lodged in different jails, human rights violations, Media Gag.
A party leader said that they tried to carry out a protest march outside their party headquarters after a meeting in which various issues pertaining to the present situation were discussed.
The police detained Abdul Hameed Kousheen,Abdul Rouf Bhat,Dr Harbaksh Singh, Muhammad Omar, Muhataq Ahmed, Arif Laigroo. They have been lodged in Kothibagh Police station.
Police stops peaceful protest of @jkpdp leaders against the detention of political prisoners, the harassment of youth, the gag on media & rights violations.
Police has now detained PDP leaders Rouf Bhat, Hamid Qousheen, Shanti Singh, Arif Laigroo & Mohd Amin. pic.twitter.com/TFOULMuMXY

— J&K PDP (@jkpdp) August 27, 2020