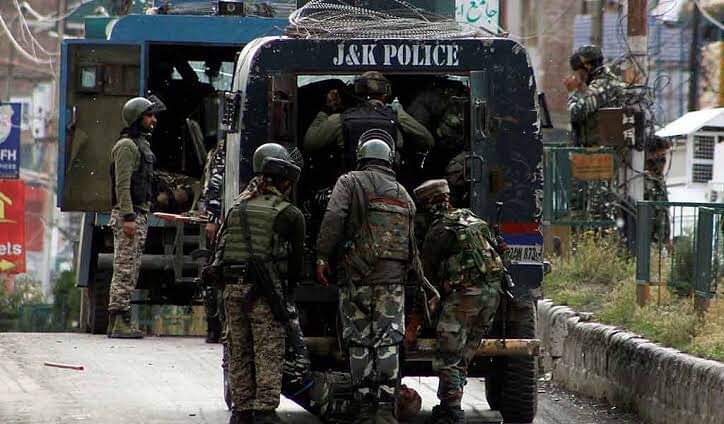 Srinagar August 17: At least five persons including two CRPF men, cop and two militants were killed in north Kashmir's Kreeri area.
The incident happened after militants attacked the joint naka party at Tindim village of Kreeri Monday morning.
Police sources said that militants resorted to indiscriminate firing resulting in the injuries of a policeman and two CRPF personnel from F Coy 119 Battalion.
The incident occurred near Nowan Mode in Kreeri, that falls under the jurisdiction of police station Kreeri.
Sources added that injured were shifted to Sub-Disrict Hospital Kreeri where doctors declared them dead.
Soon after the area was brought under cordon and search operations were launched.
As the forces laid siege after militants attacked Naka party in Kreeri.
A police officer said that as the forces were searching for the militants in Kreeri after earlier attack, contact was established with the fleeing militants. In ensuing gunfight one militant has been killed.
Another LeT militant has been killed taking toll to 02 in ongoing encounter at Kreeri in North Kashmir's Baramulla on Monday.
Inspector General of Police Kashmir Vijay Kumar said that Second militant has been killed in ongoing encounter.
Official sources said that a weapon has been also recovered from one of the slain militants, who they had snatched from the slain cop at Naka earlier.
One of the militant has been reportedly identified as Anayatullah of Andergam, Pattan.
Earlier, One cop and 02 CRPF troopers were killed at a joint Naka in Kreeri in a militant attack.  (GNS and KNT)