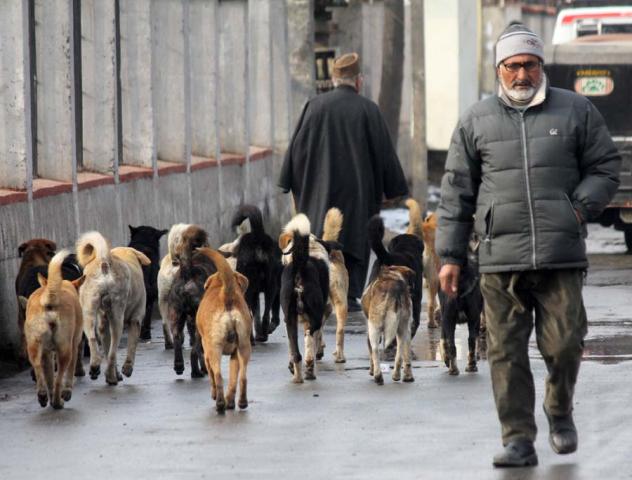 Kupwara, Jul 21: A mentally challenged woman, often seen wandering in and around main town, in this north Kashmir's district was critically injured after being bitten by stray dogs this afternoon. The woman however was "left unattended" for almost three hours after being spotted beneath Regipora bridge in the outskirts of the town.
Eyewitnesses said that the middle-aged woman received grievous injuries in her head and arms in the incident.
"She kept lying and screaming for help under the bridge at Regipora", an eyewitness said adding "Despite informing hospital officials and other authorities, no one turned to the spot to evacuate the woman even after three hours now."
"This is appalling that the authorities exhibited a totally indifferent attitude to the plight of this poor woman", another eyewitness said.
However later in the day, a police team visited the spot and removed the woman to sub district hospital Kupwara, reports said.
The woman's condition was critical as of now and she is likely to be referred for advanced treatment, reports added.
Pertinent to mention here that the woman is believed to be a non-local who as per residents arrived in the district some six years ago.
"She has been often spotted with an earthen-pot (Kangri) ", they said. (GNS)