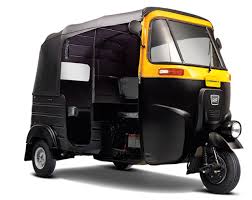 Srinagar, July 19: District administration in Baramulla on Sunday banned movement of Sumo, Taveeras and Auto rickshaws, etc even as it ordered the closure of all shops and business establishments in some areas of the north Kashmir district.
The restrictions were eased in the District Baramulla on June 20. However, there has been a sharp rise in the positive cases of novel coronavirus over the past few including several of them from the areas outside containment, buffer, and the ones and in towns.
"In order to contain the further spread of Covid-l9, it has become imperative to impose some restrictions in terms of Section 144 CrPC and Section 34 of Disaster Management Act, 2005 ," Deputy Commissioner Baramulla said in an order.
"All shops and business establishments in the District including main towns of Baramulla, Sopore, Pailan. Kunzer, Tangmarg, Kreeri, Wagoora, Uri Watergam. Rohama and Dangiwacha shall remain closed," the order said, adding, "There shall be complete restrictions on movement of public transport including Sumo, Taveeras, Auto Rikhshas etc and only authorized private vehicles shall be allowed within the District."
The deputy commissioner directed Superintendent of Police Baramulla and Sopore besides concerned SDMs, Tehsildars/ Naib Tehsildars, SDPOs and SHOs to ensure strict implementation of restrictions.
"This order shall remain in force till 21-07-2020."(GNS)