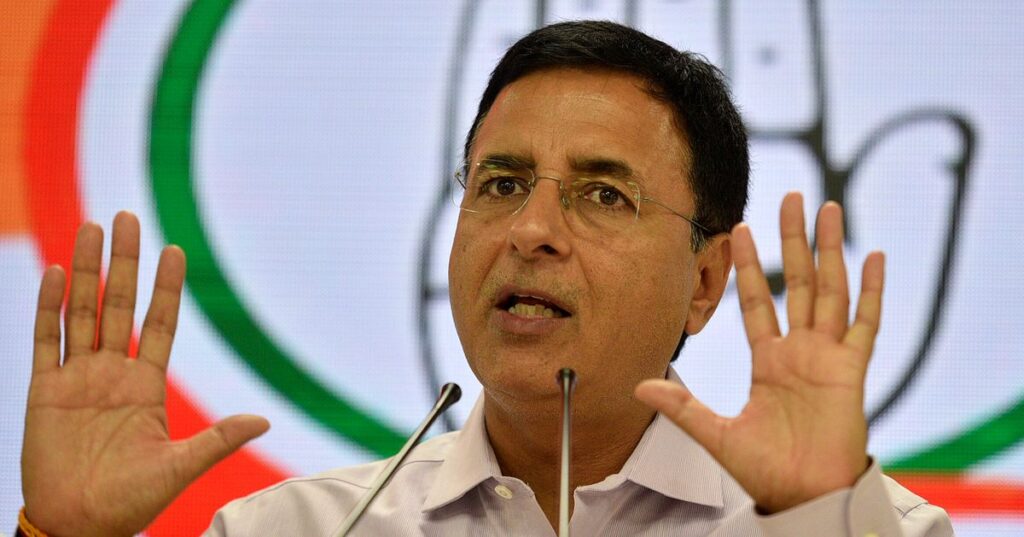 New Delhi, Jul 9: Continuing its attack on Prime Minister Narendra Modi and the NDA government for their failure to prevent incursion on Indian territory by China, the Congress on Thursday asked whether the government was diluting India's claim on the Galwan Valley by creating a buffer zone on it's own territory.
In a series of tweets, AICC media in charge Randeep Surjewala said, 'Dear PM, Are you creating a "buffer zone' in our own territory?
2. Are you pushing our forces back 2.4 KM in our territory?
3. Are you compromising on PP-14 being Indian territory?
4. Are you diluting India's claim over Galwan Valley?'
'India demands answers.'
Mr Surjewala also posted on his Twitter account a news report.
The report says that at Pangong lake, the most contentious issue between the two sides, Chinese troops have moved up to Finger 4 where they have brought over 120 vehicles and dozen boats.
The Chinese Army has also opened up a new front in the area near the Depsang Bulge, a tabletop plateau north of Galwan. They have built camps and deployed vehicles and troops.
As per the agreement between the Corps Commanders, a buffer zone of at least 1.5 km on both sides of the Line of Actual Control has to be created in these areas.