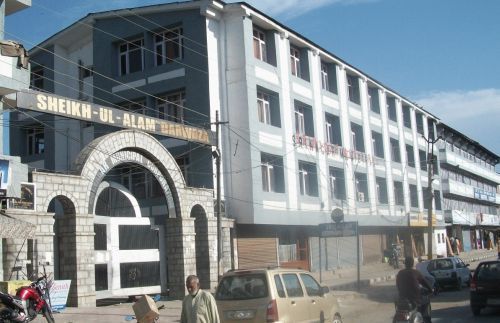 Srinagar Municipal Corporation (SMC) on Wednesday issued an election notification for the post of Mayor and said the poll will take place on July 14, 2020 from 11:00 hours onwards.
In this regard a notification issued by Secretary SMC reads, "In terms of Section 36 of the J&K Municipal Corporation Act, 2000 read with Rule 6 of J&K Municipal Corporation (Procedure and Conduct of Business) Regulations, 2005, the Election of Mayor, Municipal Corporation, Srinagar will be conducted on as per the given notification".
It reads, "Forms of nomination paper shall be obtained from the office of the Secretary, Srinagar Municipal Corporation between 1100 hours and 1600 hours from 9th July 2020 to 10th July 2020".
"Nomination papers shall be delivered between 1100 hours in the morning and 1600 hours in the afternoon by a Candidate or his Proposer at the office of the Secretary, Srinagar Municipal Corporation on any day not later than 11th of July 2020", order states.
It further reads, "Notice of withdrawal of candidature shall be delivered by a candidate at any time before the election is proceeded within the meeting. In the event of election being contested, the poll will take place on 14th of July 2020 from 1100 hours onwards".
O June 16, 2020 Junaid Azim Matttu was removed from the post of Mayor through a no-confidence motion for which he blamed BJP, NC and some independent Corporators for his removal.
Mattu, who was part of Sajad Lone's headed People's Conference (PC), had tweeted "that vote of no confidence motion against him and Peoples Conference has been passed in the Srinagar Municipal Corporation with 42 votes out of 70, while 28 Corporators abstained from voting".
In 2018, the Peoples Conference candidate was elected Mayor of Srinagar Municipal Corporation while Congress-backed independent candidate, Sheikh Imran, was elected his deputy Mayor.