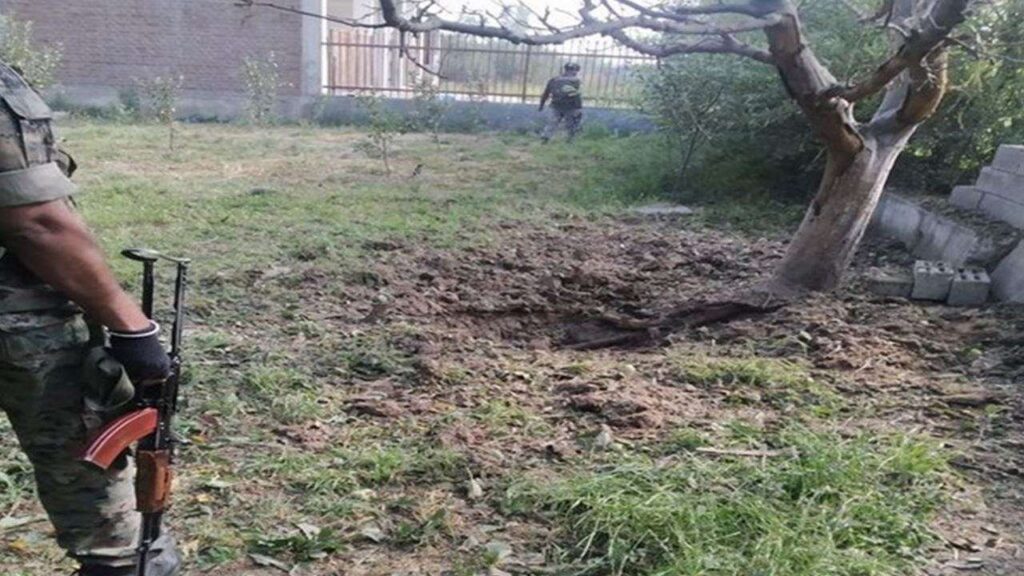 Pulwama, July 5: Government Forces launched a massive search operation in South Kashmir's Pulwama district after an Improvised Explosive Device (IED) blast injured a trooper.
During the search operation that followed after the blast, Bomb Disposal Squad recovered an Improvise Explosive Device in the same area.
A police official said that the IED was planted about 10 feet away from the place where 1st IED was planted in the same orchard area.
This area is used by government forces for Naka duty.
Pertinently, in Gangoo area of Pulwama, Pradeep Dass, a trooper from 182 Battalion suffered minor injuries in his hands in the IED balst.
Police said the IED blast was intended to target security convoy moving on the road. The blast went off early without causing any serious damage.
Eyewitnesses said that shortly after the blast the Road Opening Party fired several shot in air. The blast followed by firing created panic in the area while common people took it as a militant attack and rushed to safer places.
"This is a busy road and is used by forces throughout the day. The Nakas which are deployed on the road for day long deployment, were still not established," said police official.
Reports said that no arrests were made during the search operation. (KNT)