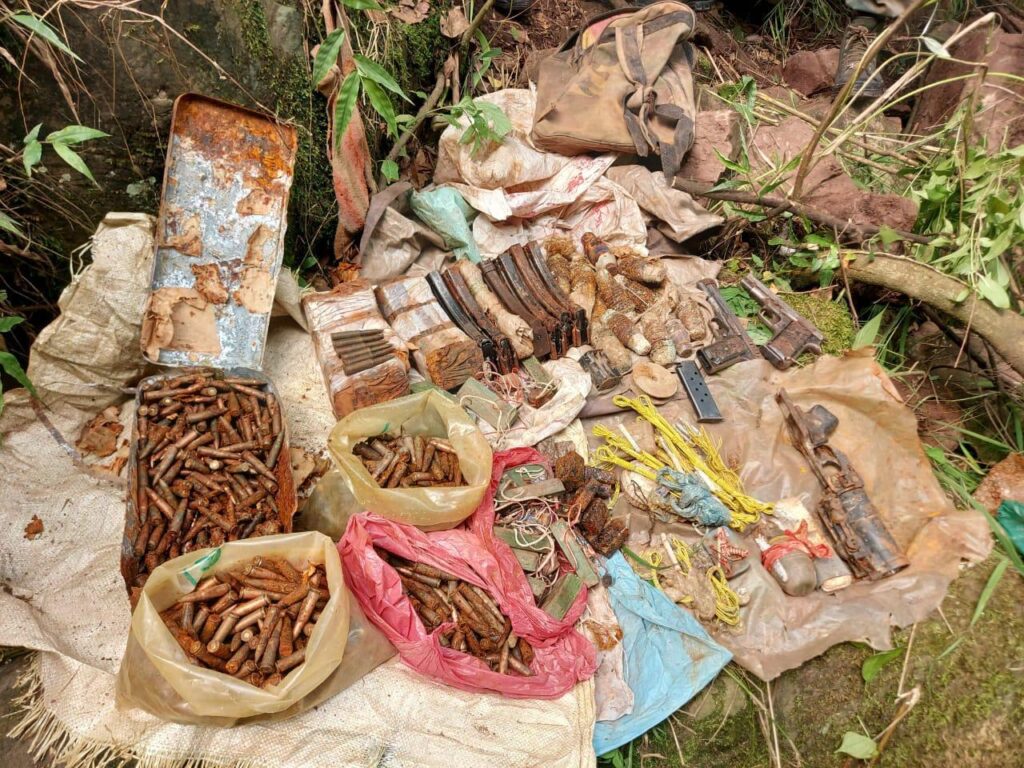 Jammu, July 4: Police and army on Saturday recovered arms and ammunition during a cordon-and-search operation at Thannamandi Dadasan Bala area of Rajouri district.
Official sources said that a joint team of police and army's 38RR launched the CASO amid "specific inputs" about the presence of militants in the area.
During the searches, Sub Divisional Police Officer Thanamandi Sajid Khan said that large cache of arms and ammunitions were recovered.
The recoveries, the sources said, includes one UBGL, 11 grenades, 14 AK magazines, two Chinese pistols (with two magazines),a Chinese grenade, detonators, pressure mine, six Pika gun rounds and 920 Ak rounds. (GNS)