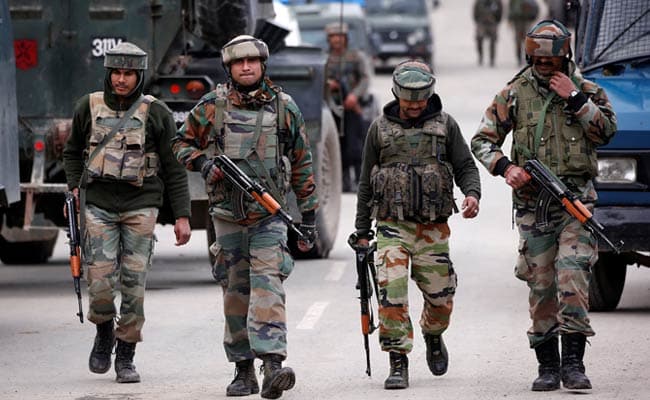 Pulwama, July 01: Search operation that continued for 18 hours after a gunfight broke out between militants and security forces at Bilalabad area of Tral in  South Kashmir's Pulwama district on Tuesday evening, was called off today after militants managed to give slip to the forces.
An official said that after exchange of fire between government forces and militants on Tuesday evening, search operation continued in the area till today late afternoon. However, no contact wasn't established with the militants.
He said that a joint team of Police, Army's 42 RR  and CRPF launched a cordon and search operation on specific information about the presence of militants in the area on Tuesday night at around 10 pm.
He said that as the joint team of forces approached towards the suspected spot, the hiding militants fired upon them which was retaliated triggering an encounter.
After exchange of fire, search  operation was conducted in the area which remained on till later part of the day today.
However, it was called off later, as militants had managed to give a slip to the forces, officials said. Pertinently, 40 militants were killed in 15 encounters in South Kashmir in month of June alone—(KNO)