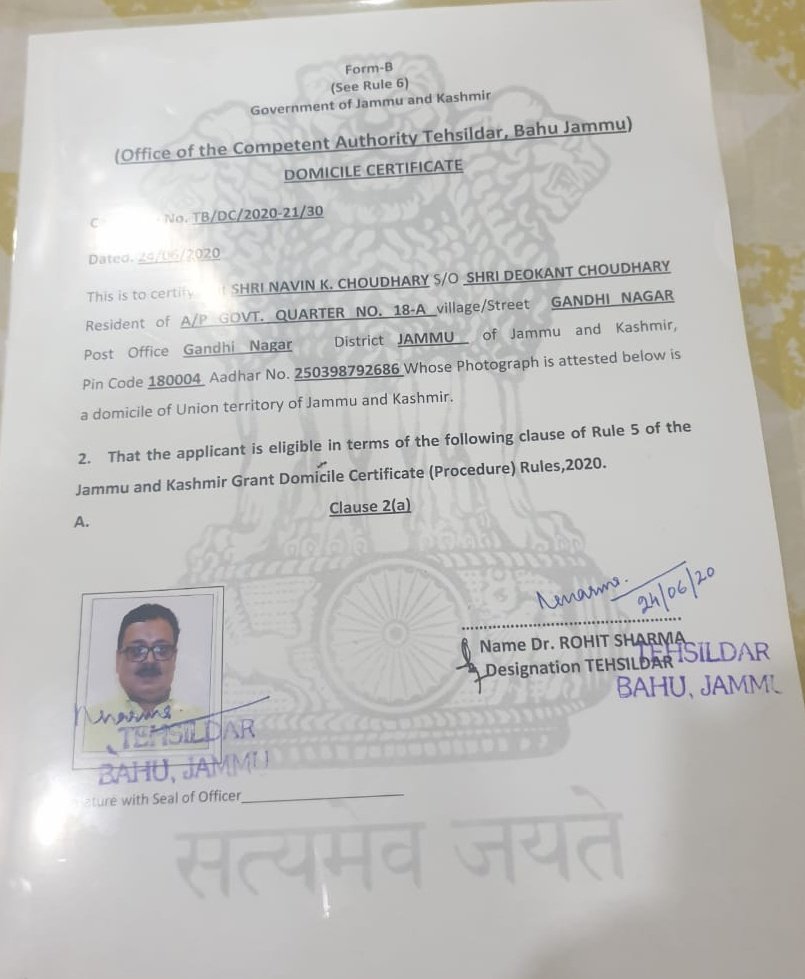 Srinagar: Navin Choudhary, a senior Indian Administrative Service Officer from Bihar, becames the first Domicile of Jammu and Kashmir from among the Indian bureaucracy running Jammu and Kashmir.
Frst domicile certificate granted to a non-kashmiri from an IAS background.
Navin Choudhary is a senior IAS officer who has been in IT, Finance and Tourism departments in Jammu & Kashmir.