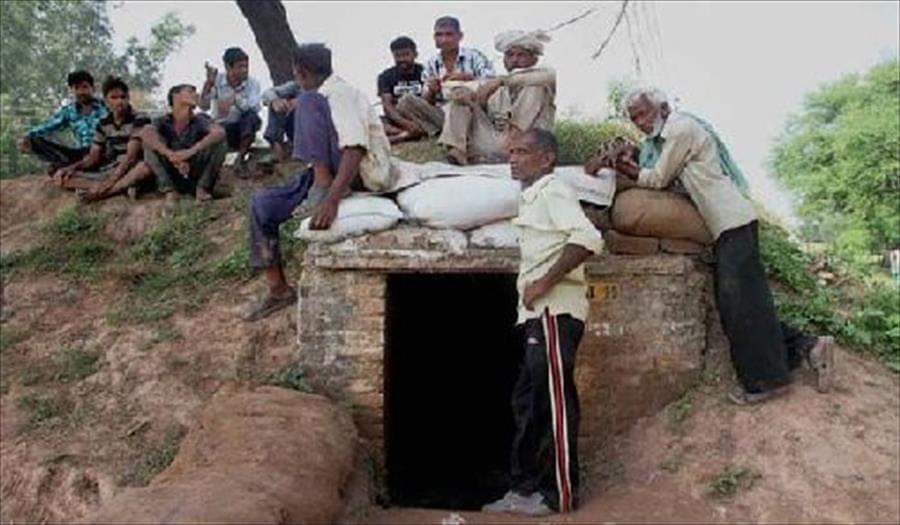 Srinagar: In the backdrop of the recent exchange of fire between India and Pakistan armies along Line of Control in Hajipeer, inhabitants of the area have demanded immediate construction of community bunkers to safety.
Lal Din Khattana, Sarpanch Charunda village said that despite directions from the government for the construction of bunkers for residents, the local authorities have not taken up the work. "With the frequent exchange of fire along the sector, it becomes imperative for the authorities to step in and construct the bunkers on a fast track basis," he said.
Ghulam Rasool Dar, a resident of Hathlanga village, says that the residents are living in constant fear. "We fear for our lives as we have nowhere to go whenever such things," he said, adding, "We urge the government to start the construction of the bunkers at the earliest to safeguard our lives and property."
A woman was killed and another suffered injuries in an exchange of fire between the two armies along Hajipeer sector on Friday.
The government had in February sanctioned 125 community bunkers with an aim to build shelters and safeguard human lives along the LoC from the arbitrary cross-border shelling.
85 bunkers were approved for Kupwara district and 40 for district Baramulla. The government had, in the meantime, also approved a budget of Rs 25 crores for the same.
Sub District Magistrate Uri, Reyaz Ahmad Malik, said that "construction work of community bunkers has been assigned to the R&B department."
"The department has issued tenders for 44 community bunkers in Uri at the beginning of this month" he said adding "due to Covid-19 pandemic there was very less response from the bidders."
"We have again floated fresh tenders last week and are being opened today," he said adding "We have even demanded 40 more community bunkers from the government for the Kamalkote sector.
Assistant Executive Engineer R&B department Uri Imtiyaz Ahmad said that the land has already been identified in the villages like Hathlanga, Sourha, Mothal, Silikote, Tilawari, Charunda and Batgran in Hajipeer sector for the construction.
"We will very soon start the construction of bunkers", the official said adding, "each bunker will accommodate at least 6 to 7 families." (GNS)