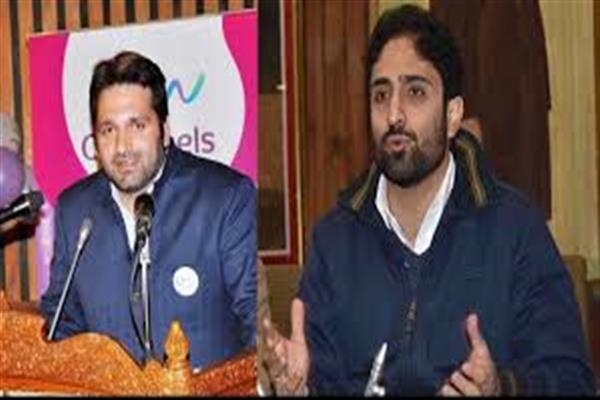 Srinagar, June13: Srinagar Municipal Corporation (SMC) has decided to hold floor test for the post of Mayor on Tuesday morning.
SMC Commissioner Gazanafar Ali said that floor test for the post of Mayor would be held on Tuesday at Banquet hall Srinagar.
"We have received the permission from Deputy Commissioner Srinagar for gathering with a rider that social distance would maintained besides proper use of masks."
The floor test would be conducted under the supervision of SMC officials and Deputy Mayor.
SMC has decided to conduct the floor test after they came to know that no floor test was conducted in last six months.
"The claims of Junaid Matoo that floor test has been conducted already on 26 December and has yet to complete six months which is mandatory as per law is baseless," a top SMC official informed.
" There is no such record of floor test as claimed by Mayor," he said.
Meanwhile after an independent corporator moved a petition before SMC seeking floor test of Mayor, the SMC authorities decided to conduct the floor test.
The SMC Commissioner had written to Deputy Commissioner Srinagar on Saturday for allowing the assembly of corporator for floor test.
SMC has been marred by the politics and development has taken a back seat.
Soon after an independent Corporator moved the application for floor test, Mayor Matoo took to Twitter and attacked the Congress and BJP for coming on same page to oust him.(KNS)