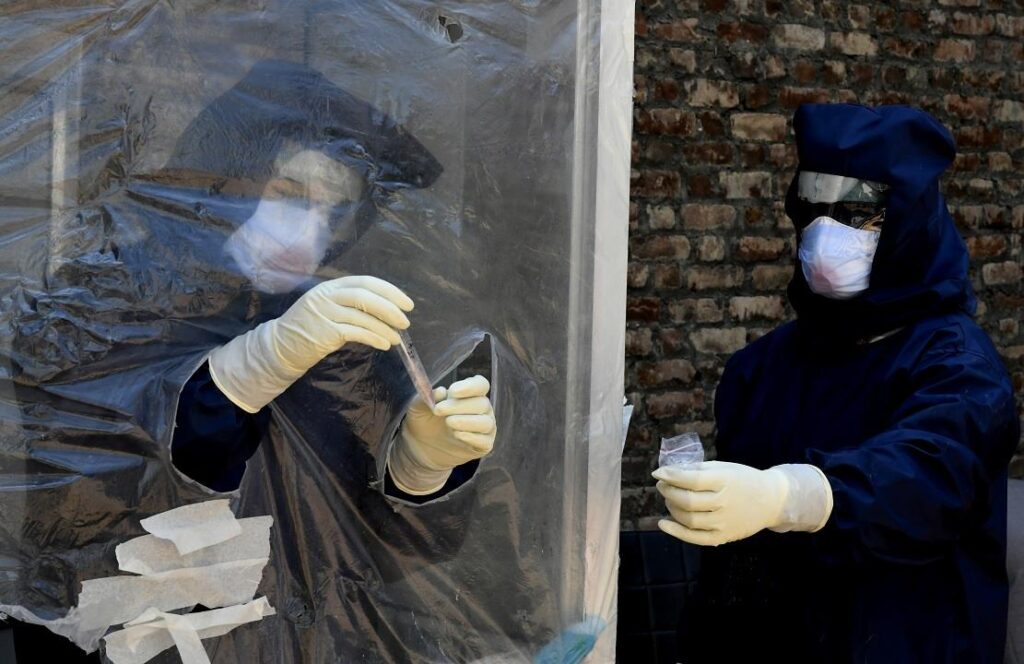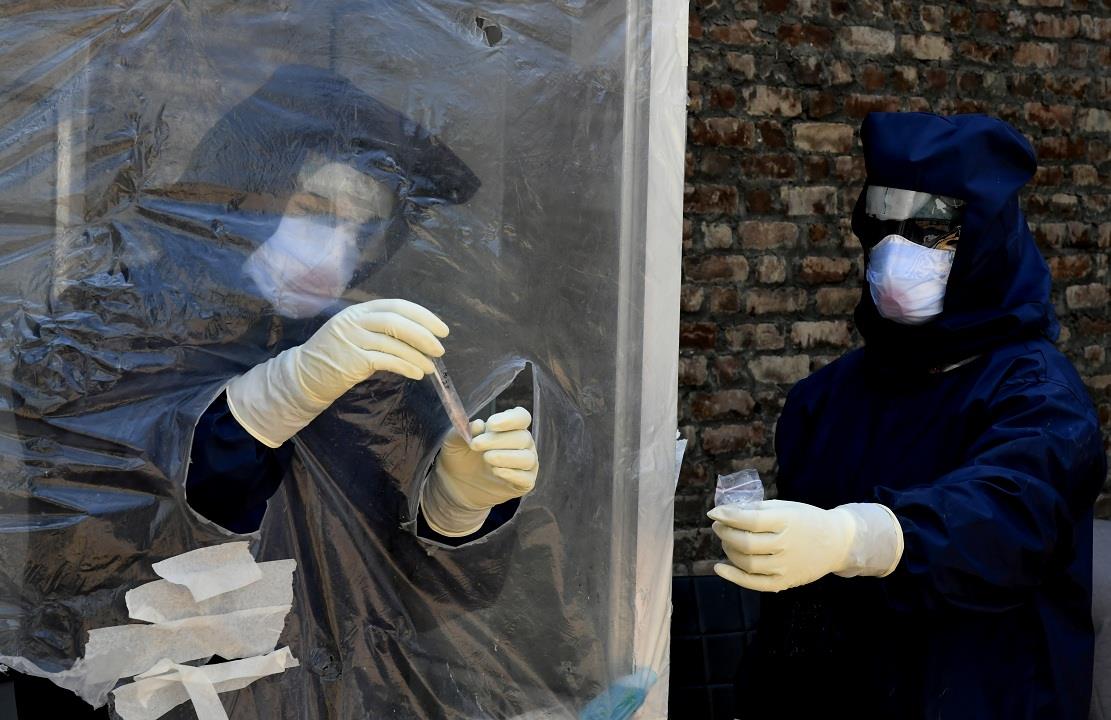 Srinagar, June 9: Jammu and Kashmir on Tuesday reported 61 covid-19 cases, 27 of them travelers. With these cases, the overall tally of the patients in J&K has gone upto 4346—2792 active positive with 693 in Jammu and 2099 in Valley. So far, around 1500 patients have recovered while 50 others have died.
Giving district wise break up, officials told GNS said Kulgam reported 2, Baramulla 5, Srinagar 13, Anantnag 4, Shopian 1, Kupwara 7, Bandipora 1, Budgam 9, Pulwama 1, Ganderbal 1, Jammu 4, Ramban 2, Udhampur 1, Kathua 3, Reasi 3 and Kishtwar 4.
Dr. G H Yatoo, Nodal Officer Coronavirus Control Measures at SKIMS, said that out of the samples processed at the viral diagnostic lab today, 31 returned positive for the virus.
Professor Farooq Jan, Medical Superintendent SKIMS Soura, said that among them, 11 are from Srinagar, seven From Kupwara, five each from Baramulla and Anantnag, two from Bandipora and one from Shopian.
He said that among the samples received from CMO Srinagar and tested positive include 60-year-old man from Baghat, 18-year-old man from Sikhbagh Lal Bazar, 30-year-old male from Kupwara, 64-year-old male from Harwan, 44-year-old male and 5-year-old from Lal Bazar, 62-year-old man from Khakhai Moula, 45-year-old from Soura and 44-year-old from Zakura. Besides three samples received from airport tested positive and include 9-year-old boy and 38-year-old female from Dalgate besides 35-year-old man from Parraypora.
Similarly, he said, among samples received from CHC Kupwara, the positive cases include 25-year-old male from Babgund Poshpora, female from Gugloora Trehgam, 72-year-old, 42-year-old and 40-year-old women besides two men—both aged 25, from Nowbugh.
Five out of the samples received from GMC Baramulla tested positive and include 80-year-old man from Khanpora, 55-year-old from Rehan besides 50-year-old female as well as 30-year-old and 35-year-old men from Rohana. Samples, received from DH Anantnag which tested positive include 26-year-old woman from Rashipora Shopian, 35-year-old male from Kadipora Anantnag, 46-year-old man from Bangi Nowgam, 28-year-old man from Kadshoo Anantnag and 50-year-old woman from Laripora Anantnag. Two among the samples received from Bandipora and which tested positive include that of 6-year-old girl from Trigam Shadipora and 60-year-old woman from Khayar.
Dr Riyaz Untoo, Principal SKIMS Bemina, said that out of the 313 samples processed at the hospital's diagnostic laboratory, 11 came out to be positive for the virus. They include 35-year-old woman from Shankarpora, 25 -year-old, 30-year-old and 55-year-old women besides 61-year-old man from Warihama, 52-year-old woman from Bamrooda, 30-year-old and 52-year-old male from Chaira, 19-year-old man from Rafiabad, 26-year-old from Tarhama and 50-year-old from Shalina.
Sources said that among the samples which returned positive at CD hospital's lab include a staff nurse from LD hospital and two pregnant ladies.
According to the daily media, till date 219178 travellers and persons in contact with suspected cases have been enlisted for surveillance which included 41154 persons in home quarantine including facilities operated by government, 33 in Hospital Quarantine, 2792 in hospital isolation and 55839 under home surveillance. Besides, 119312 persons have completed their surveillance period.
Moreover 182 more COVID-19 patients have recovered and discharged from various hospitals, 29 from Jammu Division and 153 from Kashmir Division. (GNS)