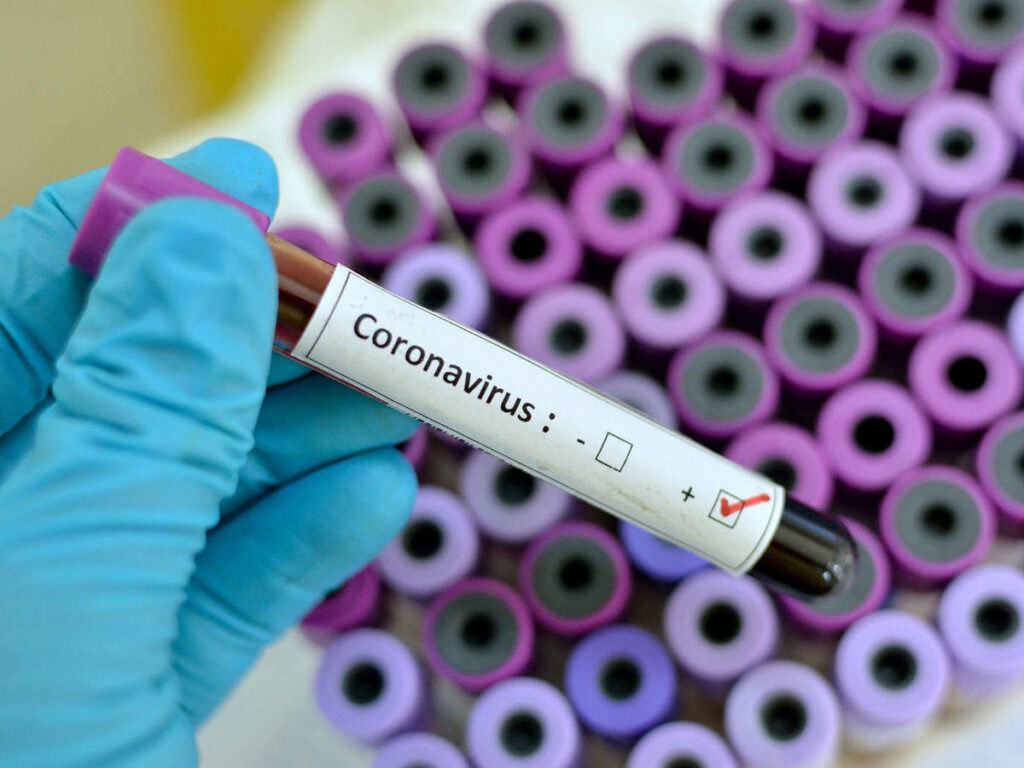 Srinagar, June 1: A one-year-old boy, nine pregnant women, eight members of family and a dental doctor were among 155 fresh Covid-19 cases reported in Jammu and Kashmir, taking the overall tally of the infected persons to 2601.
Sources said that 99 from them are from Jammu Division and 56 from Kashmir. Moreover 19 more COVID-19 patients have recovered and discharged from various hospitals, 11 from Jammu Division and 08 from Kashmir. Also 03 COVID-19 deaths, one from Jammu and two from Shopian district have been reported
Official sources told that 96 travelers were among the fresh infections which also take the number of active positive cases to 1624 even as 946 others have recovered while 31 have died—four in Jammu division and 27 in Kashmir.
Dr. Salim Khan, nodal officer for COVID-19 at the Government Medical College Srinagar, told that out of 910 samples processed at Microbiology Lab at CD hospital, 33 came out to be positive—13 from Anantnag (eight Malaknag, two each from Brariangan and Gund Fatehpora and one from Shalgam Bijbehara), seven from Kulgam (three DH Pora, one each from Yaripora, Bugam, Mandioda Devsar and Chigalpora), four from Baramulla ( one each from Wenkara, Kanlibagh, Tangipora Patten and Chakloo), three from Shopain ( one each from main Shopain, Zahibagh Wachi and Wehal), three from Pulwama (all residents of Reshipora), two from Ganderbal( one each from Watlar and Makbal) and one from Srinagar (Rawalpora)—45-year-old doctor posted at dental college Srinagar.
Among Baramulla cases include 32-year-old barber (Tengipora) and 36-year-old bread maker.
Regarding pregnant women, he said, three each from Baramulla and Kulgam, two from Ganderbal and one from Anantnag. He said that cases also include eight family member from Malaknag Anantnag.
Dr. G H Yatoo, Nodal Officer Coronavirus Control Measures at SKIMS, told that out of samples processed at the viral diagnostic lab since last update, 21 returned positive.
Professor Farooq Jan, Medical Superintendent SKIMS Soura, told that among these cases eight are from Srinagar (six of them include two each from Qamarwari, Hawal and Bemina), 10 from Kupwara and one each from Seelu Baramulla, Shopian and Litter Pulwama.
Dr Riyaz Untoo, Principal SKIMS Bemina told GNS that out 439 samples processed at the hospital's diagnostic laboratory till 1830 hours today, 12 came out to be positive. They include eight from Budgam (males aged 24,30,34,40,32,29,60 & 45 years from Soibug ) four from Shopian ( 03 males aged 01, 78, 22 years and a 50-year-old female from Vehil Shopian), he said.
19 more COVID-19 patients have recovered and were discharged from various hospitals—11 from Jammu Division and 08 from Kashmir, government said
According to the daily media bulletin, out of 2601 positive cases, 1624 are Active Positive, 946 have recovered and 31 have died
It further said that out of 176309 test results available, 173708 samples have been tested as negative till June 1, 2020.
Additionally, till date 176805 travellers and persons in contact with suspected cases have been enlisted for surveillance which included 38276 persons in home quarantine including facilities operated by government, 38 in Hospital Quarantine, 1624 in hospital isolation and 48964 under home surveillance. Besides, 87872 persons have completed their surveillance period. (GNS)