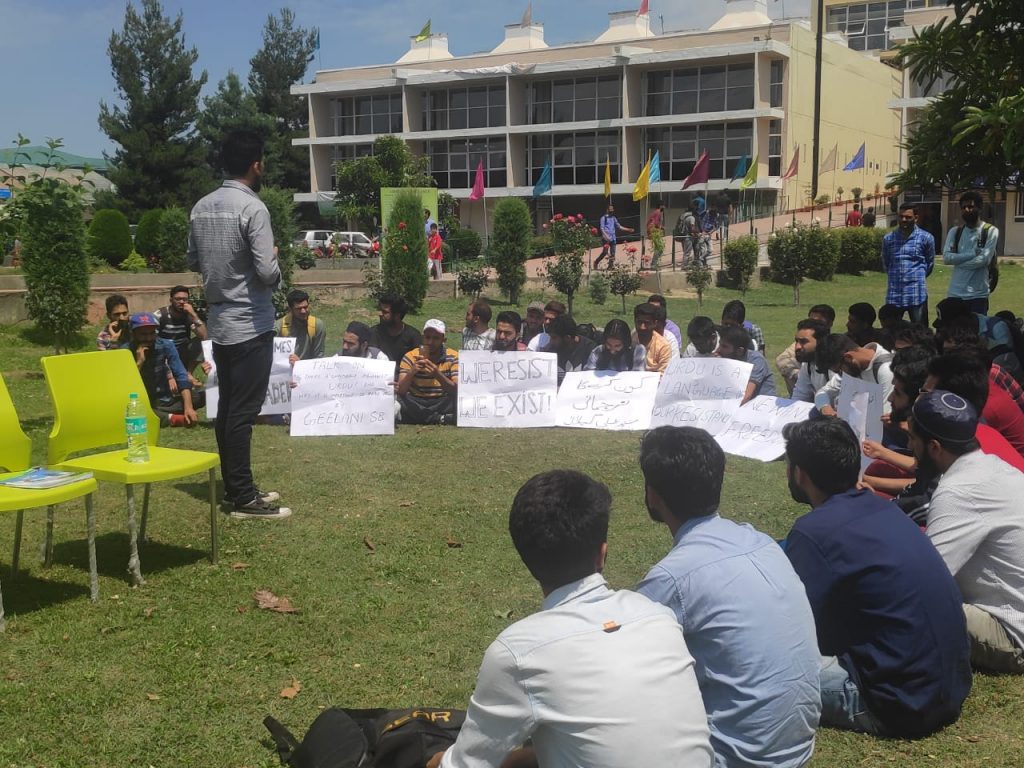 Srinagar: The post graduate students at Kashmir University have demanded the university adminstration to conduct their exams online on priority basis. 
Batch 2018 of PG Students have completed only one semester so far in two years while as Batch 2019 students are yet to appear in their first semester exams.
"kashmir University has already started the process of online submission of examination forms and is reluctant to conduct exams in June, which is close to impossible keeping in view the spike of Covid-19 cases," the students told a new agency.
Students have already written to the vice-chancellor demanding the university to follow the recommendation of the University Grants Commission (UGC) regarding the examination, which had recommended that the university exams should be conducted for final semesters only, while the students in intermediate semesters should be upgraded based on an internal assessment of the present and previous semesters.
Controller Examinations of KU has nullified students hopes for he wants the exams to be held in June, offline, which appears impossible owing to the current situation across the country.
The Deans and Heads of various departments are like-wise coming with different opinions, juxtaposing each other. This all worries us, and we are forced to think if they have really discussed the matter over. If yes, why the different stances? Since we are already for online exams, as our online classes have been quite a success, the university must take the issue seriously. Said Gazi Muzamil President of J&KSM.
This is sheer injustice with students, instead of saving our precious time, KU authorities are adamant in wasting our time. Said Danish Khan Gen. Secretary of the Movement.
Another student Activist Tajamul Islam said that KU must adhere to the UGC guidelines & to save the time of students KU should either promote students to next semester or hold online examination at the earliest.
To understand the intensity of prevailing situation and to compensate the loss of students, Kashmir University authorities must accept the genuine demands of students to either promote them to next semesters or to hold online exams or assign students to submit assignments online for the larger good of the badly suffered students.
Moreover due to the hardships students are facing because of enforced lockdown J&KSM demands both semester & examination fee concession for students this year. (KNS)