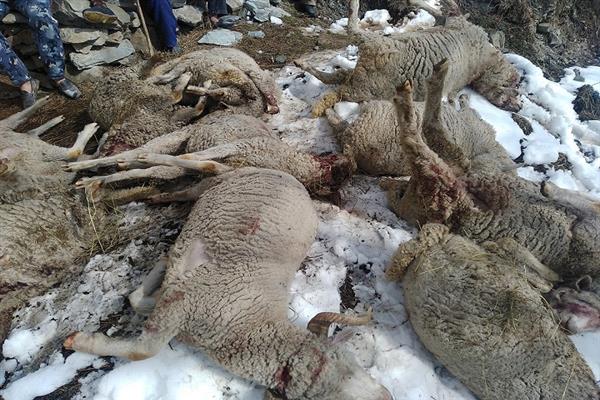 Srinagar: At least five sheep were killed and many injured in a leopard attack in north Kashmir's Pattan area on Sunday.
Locals told that panic gripped in the Checki Pusnag area of Pattan after a leopard killed five sheep and injured several others in the village.
Farooq Ahmad, a local resident told that a leopard was roaming around in the village since past few days due to which everyone was scared of going out.
He said today in the wee hours, the leopard entered into the village and killed five sheep besides leaving many injured, adding more to the fear among the residents.
Meanwhile, villagers appealed the concern Administration and wildlife department to take immediate steps to control this leopard so that people will feel a sign of relief. (KNO)