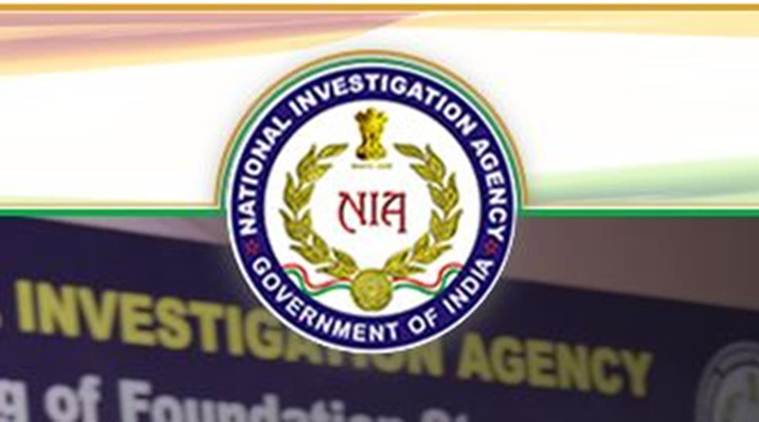 Srinagar, May 1: A day after the arrest of a man who according to BJP was fired from the party in 2018, NIA is likely to arrest more people including a senior police officer from Jammu and Kashmir, a wire agency GNS has reliably learnt on Friday.
The India's premier agency had arrested Tariq Ahmed Mir of Shopian from Baramulla district in connection with DySP Davinder Singh's case for providing logistic support to militants in J&K.
Sources said that during the investigations, it has come to fore he was supposed to provide weapons worth crores to militants who even paid him more than Rs 50 lakhs. However, they said, he failed to provide them weapons.
Mir as per investigations has married wife of a militant from north Kashmir and she is actually from Pakistan.
Mir, a resident of Meldoora Shopian was arrested from Chinad Delina Baramulla from his rented accommodation. Official sources told GNS that he is a Sarpanch of Meldoora village and later joined BJP. Earlier this year, Davinder Singh was arrested by police along with two militants and an overground worker while he was allegedly driving them out of the Kashmir Valley to outside J&K. He was suspended following his arrest and the case was later taken over by the NIA.
Meanwhile, the Bhartiya Janata Party said Mir was "fired" from the party in October last year and that he was never BJP's Sarpanch as Panchayat polls were held on a non-party basis.
In a statement issued here, J&K spokesman Altaf Thakur said that the arrested person Tariq Ahmed Mir from South Kashmir was terminated from the party in October 2018 for his anti-party activities. "The reports that he is a BJP Sarpanch are far from the reality as Panchayat polls were held on non-party basis in J&K. He urged media men to check facts before attributing someone's affiliation with the BJP," he said. However, the GNS report never says he was BJP Sarpanch. But the report clearly mentions that Mir was Sarpanch associated with BJP.
"BJP is a party of principles and clean people. Every single person associated with the BJP has a clean track record and we don't support people with militancy links or criminal records. The BJP stands for the people with transparent past, present, and future," he said.
He said the arrested person who joined BJP was immediately sacked after he was found involved in anti-party activities and indulging in acts that didn't suit the party. "It is once again clarified that he was terminated and wasn't associated with the BJP since October 2018. So his name shouldn't be linked with the BJP anymore," Thakur said. (GNS)