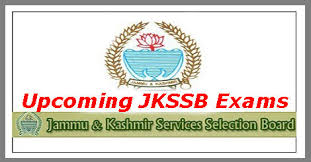 Srinagar, Apr 30: Several candidates who filed applications for the post of Panchayat Accounts Assistant in Rural Development Department in 2019 on Thursday demanded immediate revocation of revised notice by Service Selection Board (SSB) that nullified the earlier criteria for appearing in written examination.
Talking to a local media agency candidates who have filed applications for the post of Panchayat Accountant Assistant in year 2019 expressed disappointment over revised notification by Service Selection Board (SSB) Jammu on April 27, 2020 that mentioned only those candidates to appear in examination who obtained 50 percent marks in Graduation.
Disappointed candidates narrated that in June 2019 Rural Development Department of J&K advertised Panchayat Accounts Assistant (PAA) posts with B.Com as required eligibility. They said, later on unemployed youth of other streams protested against the circular and demanded their inclusion also.
"There were B.A, B.Sc degree holders who protested against the criteria set by authorities then and demanded its revocation and inclusion of their streams as well so that they too can apply for said post", candidates said.
They said after a year, government of J&K has come up with a new revised circular where in criteria for appearing in exams has been revised from Graduation to percentage basis which left thousands of applicants in mental distress.
"Graduation in any stream from any recognized University with a minimum of 50% marks for open merit and 45% marks for reserved categories", revised notification dated 27.04.2020 reads.
"There are hundreds of applicants who have completed their Graduation 8 or 10 years before when percentage of marks was remaining low. If revised notification is implemented, their applications will be rejected in a single look and as such they can't be eligible for exams", candidates told.
They appealed LG Murmu to look into the issue and safeguard the future of hundreds of unemployed youth who are at the verge of crossing age bar.
Meanwhile an official of Service Selection Board (SSB) distanced himself from the notification and said SSB is simply a recruiting agency and has no mandate to alter notifications. He said it is the concerned department (Finance Department) only who speak over it.
However after repeated tries to get the argument of Arun Kumar Mehta, Financial Commissioner Revenue, he didn't respond to repeated phone calls and texts. (KNS)