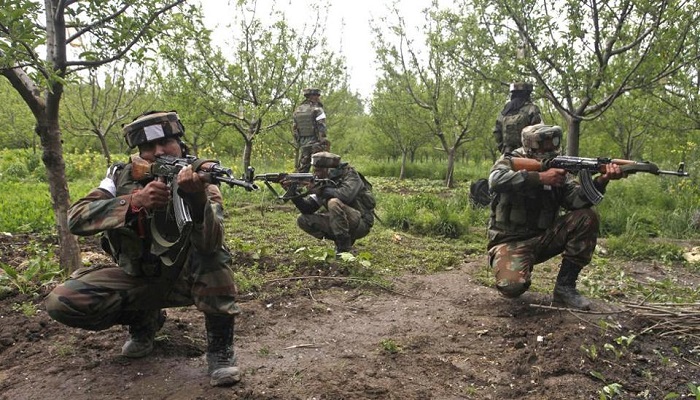 Srinagar: A militant has been killed in ongoing encounter which broke out between militants and goverment forces in Dairoo, Keegam of South Kashmir's Shopian district on Friday.
Official sources told a news agency that a joint team of police, army's 44RR and CRPF launched a cordon and search operation in Dairoo, Keegam area after they had specific input about the presence of some militants in the area.
As the joint team forces encircled the suspected spot, the hiding militants started firing on the forces, triggering an encounter.
As per the sources one militant has been killed. (GNS)