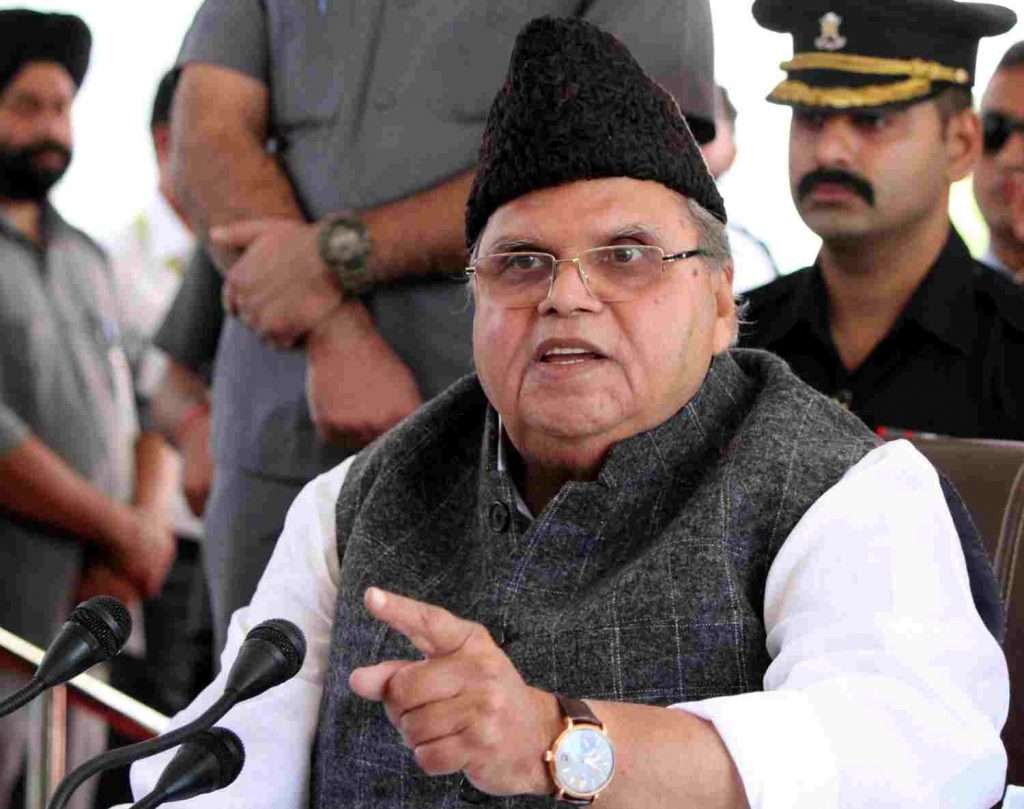 Srinagar: Asserting that rumours spread like wildfire in Kashmir, Governor Satya Pal Malik on Tuesday said that everything is normal in Kashmir and the government orders being circulated on social media from the past few days were invalid.
'There have been no valid orders by the government. A lot of rumours are spread here. Do not pay any heed to them. Everything is fine, everything is normal,' Mr Malik said when asked about slew of orders appearing on social media about possibility of deterioration of law and order situation in the valley after August 15.
'If a person sneezes in Lal Chowk, till the time the news about this incident reaches Governor house, it gets projected as a bomb blast,' he said on the sidelines of a function at SKICC in Srinagar.
The Governor appealed to people not to pay any heed to the rumours.
People in Kashmir valley have been on the edge from last few days after 100 paramilitary companies have been sent to the valley, giving rise to speculation New Delhi might repeal Article 35-A of the Indian Constitution, which provides special rights to the state subjects.
Several orders given by different security agencies have further fueled the speculations in the valley, where people have resorted to panic buying essential commodities, fearing trouble after August 15.