Srinagar: Patients at particular ward of Maternity and Child hospital Sherbagh were kept awaiting as concerned lady doctor preferred private practice instead of official duty in south Kashmir's Anantnag district, reports and sources said.
A few patients and their attendants said that the doctor posted at (Post Op 1 ward) in the hospital said that the concerned doctor didn't turn up till 10:40 am even as the reporting time is 10:00 am.
They said that the doctor runs the private clinic at Ashijipora Moominabad and remains busy there and hardly arrives for official duty on time.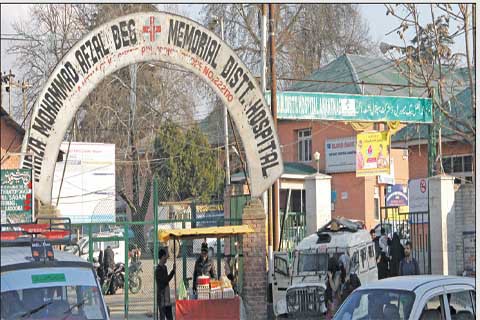 Medical Superintendent Dr MY Zagoo he said that the doctor has been marked as absent and he will report it to the CMO concerned for further necessary action.
"It is 10:38 am and the doctor had not reported so far and as such I have marked her absent. The matter will be referred to the CMO for further necessary action," he said.
When contacted Government Medical College (GMC) Anantnag Principal Showkat Jeelani, he also assured action against the doctor, underlining that such approach by doctors cannot be tolerated.
Meanwhile, patients and attendants urged Divisional Commissioner Kashmir and Commissioner Secretary Health and Medical Education to take strong action so as to send a message in order to ensure that punctuality is adhered to by the doctors who have become habitual of coming late to attend their official duties at the expense of poor patients. (GNS)