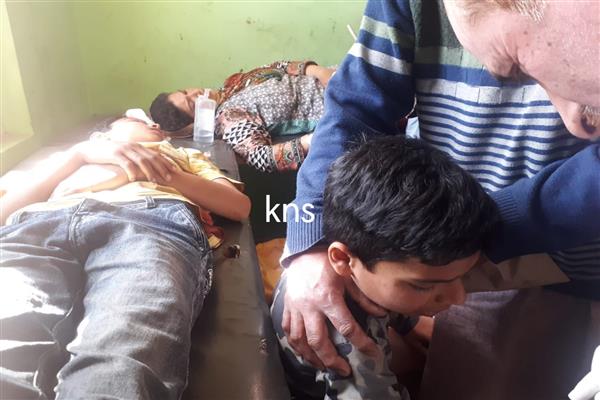 Handwara: At least four people were attacked by stray dogs on Sunday in Magam and Chogal villages of Handwara in sub district, causing panic in the area.
In Magam area, a stray dog targeted three persons, including mother, son and others walking on the road. Whileas a man was also injured by a stray dog in Chogal Handwara.
The injured persons were identified as Naseema Begum wife of Bashir Ahmad, Zubair Bashir and Kashif Bashir, all residents of Magam Handwara.
Those who sustained bite injuries were being treated at the district hospital Handwara.
Those accompanying the injured persons said that dogs are on the prowl in the area.
"There are numerous dogs that are roaming the area and making it difficult for the residents to move around," they said.
More over locals also alleged that the hospital lacks anti rabies which forces them to buy from market. (KNS)