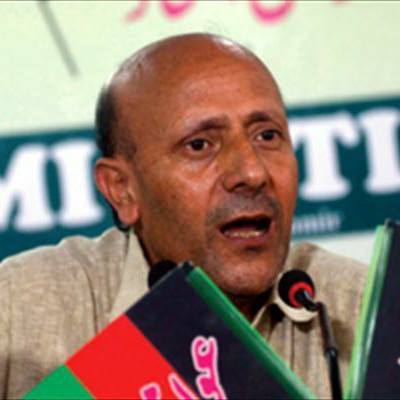 Srinagar : Questioning the Union Home Minister Amit Shah's silence over initiating any political process or asking security agencies to show respect towards human rights, AIP president Er Rasheed Thursday said that just seeing Kashmir through law and order and Governance prism is unrealistic and unacceptable.
In a statement , Er Rasheed said, "Forgetting sufferings of Kashmiris and just asking for focusing on eliminating militancy and improving Governance may not help New Delhi as J&K issues of a political nature. Not only Amit Shah but Prime Minister and other BJP top leaders have claimed from time to time that Kashmir dispute is because of wrong policies of India's first Prime Minister Jawahar Lal Nehru."
He said that Prime Minister's claim in the parliament that had Sardar Patel been made India's first Prime Minister, Kashmir issue would have been resolved, is a confession of the Himalayan fact that J&K dispute exists even after 72 years.
"BJP leaders deserve credit for accepting the truth that it was Nehru who created all the mess but need to be reminded that Nehru was not Congress's Prime Minister but was the Prime Minister of entire India. Good Nations do respect the commitments of their leaders cutting across their political ideologies and personal likes and dislikes," he said.
He added that India being the largest democracy must not rely on any military solution to Kashmir issue and should accept the ground realities.
"If BJP can wipe off Nehru's name from the list of Indian Prime Ministers, Kashmiris will stop talking about Kashmir issue and UN resolutions. Let Modi and Amit Shah use the heavy mandate they have got from the masses and help in addressing the real sufferings of people of entire sub-continent and the world," he said.
Er Rasheed also expressed deep shock on the death of students in a tragic accident at Mughal road and appealed authorities to take care of dilapidated condition of all important roads especially Srinagar Jammu highway, Kishtwar Sinthen road and Mughal road