Srinagar: In what should send alarm bells ringing, the J&K Police has unearthed a major illegitimate trade in illegal and fake cigarettes in the city. 50 stores were booked today for violating COTPA provisions. Over the years, owing to the law and order situation in the Valley, a large quantity of cheap foreign brands are being smuggled into the state. As per industry reports, one of every three cigarettes sold in the state is an illegal cigarette and the State Government is losing an estimated Re 100 cr every year by way of tax evasion.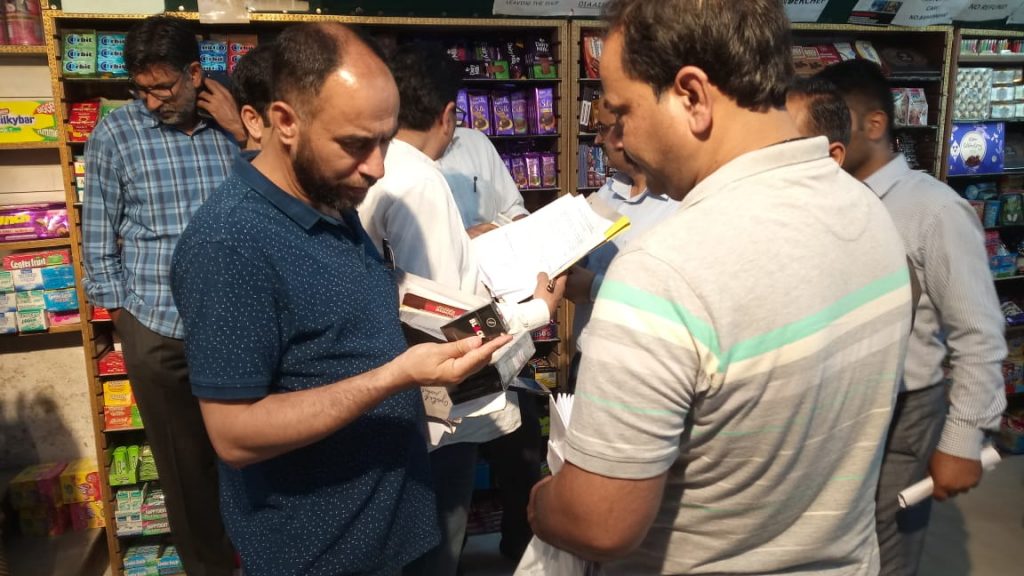 Experts have warned of an impending crisis with implications for health and government revenues in wake of unfettered growth in sales of illicit cigarettes in Jammu & Kashmir.  They also said that due to low surveillance and lack of regulations, manufacturers are using the state as dumping ground of illicit cigarettes. The illegal cigarettes, smuggled mostly from China like Win, Mond, Pine etc do not carry mandatory 85% pictorial warnings, thereby giving a gullible consumer an impression that these are safer cigarettes.
A research by the Department of Sciences at John Jay College of Criminal Justice in New York shows that such cigarettes in fact have higher levels of toxic chemicals tar, nicotine, carbon monoxide, lead, arsenic and toxic metal cadmium. These illegal cigarettes, owing to lack of quality control and questionable manufacturing processes,  could contain up to 500% higher levels of cancer-causing chemicals and issued warnings against their being sold in the shops.
"The illegal cigarette packs do not carry the mandatory 85% pictorial warning about ill effects of tobacco and therefore youths are likely to get lured by these fancy looking packets, which in turn is a recipe for disaster," said Padma Shri and noted health expert Dr Sanjeev Bagai. Dr Bagai further added, "It is tragic that youths in Kashmir are being targeted by these unscrupulous elements manufacturing illicit cigarettes using cheap and hazardous ingredients."
What is more worrying is that, as these smuggled brands are gaining popularity in India, some scrupulous manufacturers are now producing counterfeit of popular foreign brands and clearing them clandestinely without paying any taxes or following any legal mandatories like 85% pictorial warnings. "In fact few recent raids by police and tobacco control authorities in National Capital Region including Faridabad, Noida and Ghaziabad found large volumes of counterfeit foreign brands like Win, Mond, ESSE etc which among others are dispatched regularly to many cities in Jammu & Kashmir," said health activist Sudha Tiwari of Centre for Public Awareness. The illicit cigarettes also lure the youth for they come in different flavors, besides being cheaper and slimmer.
Another reason which makes illegal cigarettes sell like hot cakes is the huge price difference between Indian manufactured cigarettes and these illegal cigarettes, also imported mainly China, Indonesia and Korea. The retailers also benefit enormously by pushing sales of illegal cigarettes due to higher trade margin as these cigarettes are offered to the retailers at very low price. While the margin to retailers in legal cigarettes is about 10%, it goes unto a staggering 100% in illegal cigarettes.